Singapore to Langkawi Day 3 - Almost got to Penang at Pulau Rimau

Caduceus
Martin and Elizabeth Bevan
Tue 8 Dec 2015 16:55
Position 05:15.07 N 100:16.38 E
Date 1655 (UTC+8) Tuesday 8 December 2015
Distance run In 9 hrs 50 minutes 68nm over the ground, 65nm though the water
Trip total 370nm over the ground, 348nm through the water
Another strenuous day's mainly motoring; let the photographs tell the story.
Atmospheric dawn looking east to the Malaysian mainland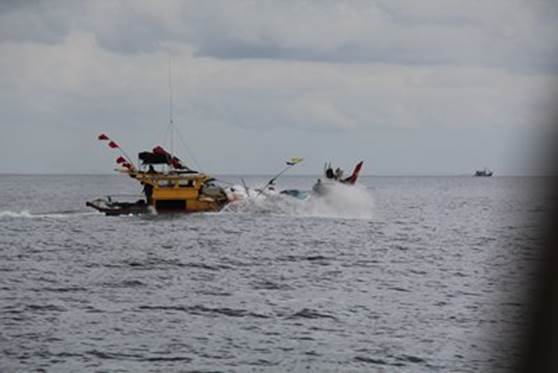 We were overtaken by a number of boats in a hurry to get to the fish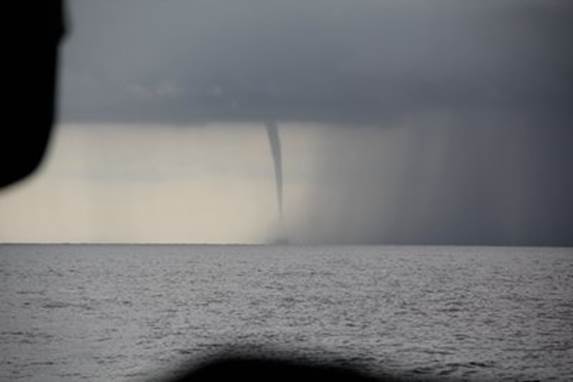 And then there was a water spout - fortunately it kept its distance
And a little watch keeper who stopped by for a rest
After a busy day avoiding things we fetched up, well before dusk, to the north of Pulau Rimau in a sheltered anchorage ready for the 17nm trip up through the harbour of Penang on the morrow. We thought that we had it to ourselves but were joined by three other boats, the last one arriving after dark.
Looking into the anchorage on the north side of Pulau Rimau
---