A day out in Suffolk - for the record

Caduceus
Martin and Elizabeth Bevan
Fri 6 Jul 2012 22:59
We decided that we deserved a day off during the process of shutting up the house to leave. The Suffolk coast is one of our favourite places so we took ourselves off to Southwold, Blythburgh and Dunwich. For those that do not know this hidden treasure of England here are some photographs to show what you are missing.
The Harbour Inn at Southwold Harbour has been a favourite for fish and chips. Regrettably they are taking advantage, small portions, high prices and mediocre cooking. The beer is excellent however.
The view from the bar over the marshes to Southwold is a favourite of ours
The own centre retains its charm even if some of the original shops are now Chelsea on Sea trendy
Blythburgh Church, full of light due to its clear clerestory windows is a treasure
As are the beautiful carvings in the roof
A fishing boat drawn up on the shingle bank on Dunwich beach. We have a watercolour of this very scene, painted by Gail Turner (Mooney) and given to me as a 50th birthday present.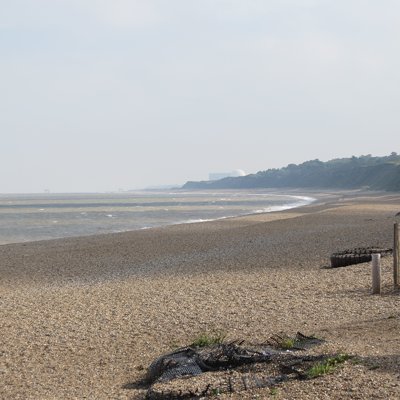 The view along Dunwich beach towards the nuclear power station at Sizewell. In the middle ages one of England's principle cities occupied this real estate, now all gone into the sea. Note the summer crowds.
---