South to Trois Islets

Caduceus
Martin and Elizabeth Bevan
Fri 11 Feb 2011 18:00
Date 1600 – 11 February 2011
Sulana took off early for Dominica and we took off for another wander around the parts of the town that we had not walked yesterday and the market.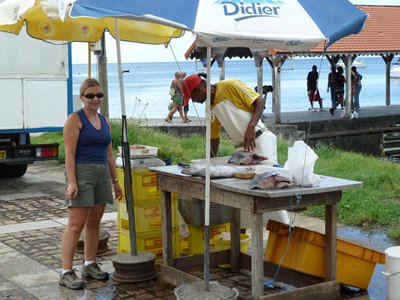 This is the closest that we have come so far to catching fish.
A lunch time departure and with the wind dead on the nose we motored close inshore back south. This gave us a really good opportunity to view the coast all the y down to Fort de France where we crossed the bay to anchor in Trois Islet Bay, off the golf course.
---