Dividing of the clothes

Caduceus
Martin and Elizabeth Bevan
Fri 31 Jul 2015 22:59
Position Uliveo, Maskelyne Islands
Date Friday 31 July 2015
Friday, post-Independence Day was a day off for the ladies so getting them together for a distribution of clothes was made easier than competing with domestic and gardening duties.
Anna had organised the lutes share out b creating a suitable pile of items for each household
Our next stop was Pellonk where Espan, the wife of Obed Kamsel the local Butterfly Trust Committee chairman was definitely in charge. Espan amongst other things runs the Pellonk Kindy whilst she and Obed run a co-operative store in the village.
Just to confuse matters Elizabeth had purchased a bulk supply of knickers (US translation panties) and these were presented to each school girl of year 9 and above. Obed and I were tactfully asked to go away and hide whilst this part of the distribution took place.
Old Testament overtones – the dividing of the knickers
u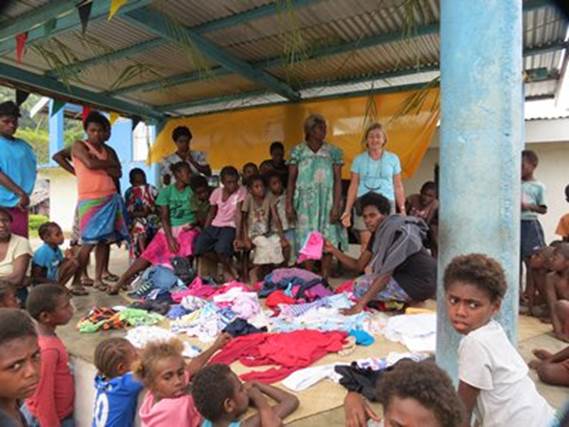 Organised chaos, divding the spoils so that everyone got something that they wanted, eventually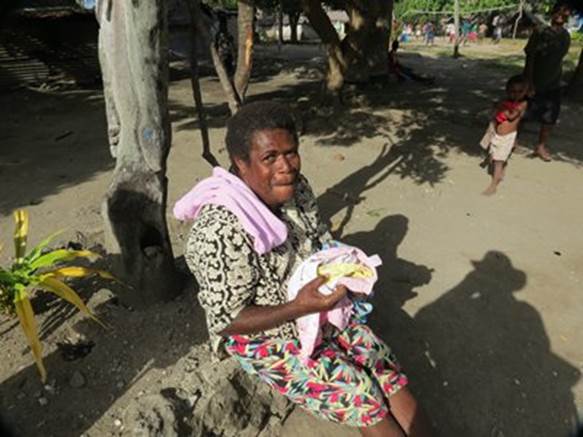 One happy lady with baby clothes for her grandchildren
Happy pikaninis (Bislama for children) for whom gifts are very special
Essau, the disabled child Daisy's, twin brother. One very proud boy in new white pants (UK trousers less there be any misunderstanding)
The whole event was a real pleasure in which to take part; good natured and fair. Thank you to all those in New Zealand who helped contribute to our clothing mountain.
---