You can get anywhere if not in a hurry

Salsa af Stavsnas
Ellinor Ristoff Staffan Ehde
Sun 31 May 2015 05:24
Sorry, but we are waiting for a good weather window to Australia, not get anywhere... Aiming for Coffs harbor-but we will see what the weather helps us to accomplish

While we wait we have school with the kids, exercise and clean out the boat (to save time in Australia).

Saturday we had a day off and went to the culture center Tjibaou outside Noumea, that is a wonderful place and this weekend they had a fair for tourism in Noumea.

We took the local bus and went there in the morning...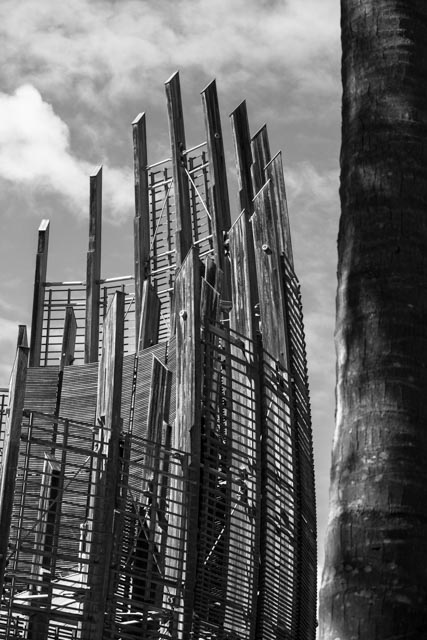 The center itself has some astonishing architecture (the French beat most in architecture).
The forms are meant to remind of the traditional Kanaka huts
The idea to show them like skeletons, is that they are not ready, to symbolize that the Kanakan culture is not status quo
Behind those new symbolic huts you find the real ones
They had some dance performance from different islands in the Pacific
The audience is just as fun to watch- the third guy from left is responsible for the group dancing at that moment
But watch these guys...
---