On the hard but not sleeping

Salsa af Stavsnas
Ellinor Ristoff Staffan Ehde
Fri 2 Dec 2011 06:52
As the days are getting shorter and Salsa is standing on the hard, there is a lot of preparation going on.
The mast is down and taken care of, there are a lot of blemishes on the paint and it has to be cleaned and protected.
We are changing all navigationlights to Lopo Led. We are buying spare parts for engines, plumbing etc. Everything is being organized in labeled boxes. All this is made at nights and weekends. There is plenty of work at work.
New sails are made by Gransegel. We now have a roller stay, furler genua and a new main (furling), the genacker is in such good shape there is no reason to change.
It is now 6 months left to go, the list of things to be done is growing.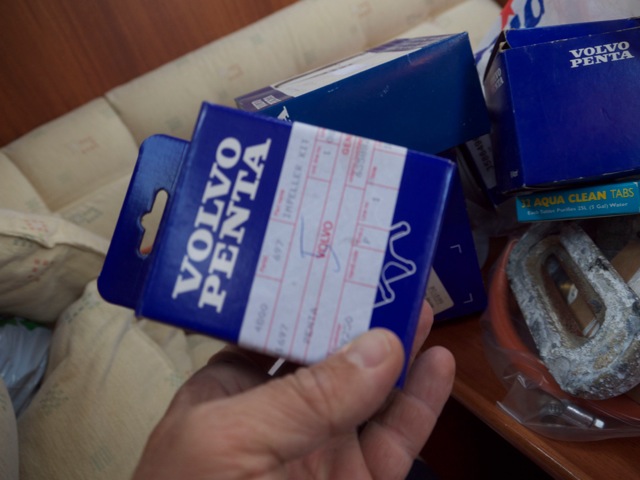 ---