Up in the mast

Salsa af Stavsnas
Ellinor Ristoff Staffan Ehde
Mon 17 Mar 2014 10:12
Now it is very intense, we are working on the teak deck, the hatches and the rig.

Today we took down the back stay to service the hydraulic tensioner and to check the insulators (the back stay is also antenna for the short wave radio)

At the same time Im helping Blue Water Marine Service to change their look (logo etc).

Erika has started to play the flute due to a language misunderstanding, we thought a flute is the same in Swedish but a Swedush flute is a recorder (blockflöjt)here.

Anyway she likes it and we let her play and take lessons. Would be fun if she became a flute star due to a misunderstanding! We get to rent it very cheap...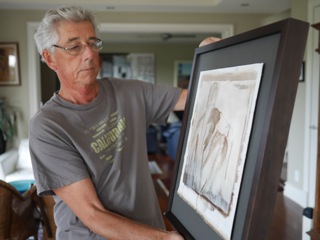 Nice framing of Ellinors painting, made by a framer in Auckland, ordered by Ian and Jan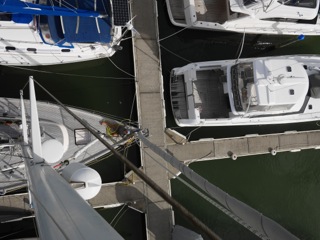 ---