The first drawer

Salsa af Stavsnas
Ellinor Ristoff Staffan Ehde
Thu 20 Feb 2014 00:05
After almost 2 years on board things have changed slowly but surely. One thing that happens all the time is that you find a screw here and one there.

Then you get an extra peg when you install something or a small part breaks.

The problem is that you do not what to do with it. So in the midst of the heat you just pull out the top drawer and let it go... For future use...

So if you are going to crew a boat and you want to know something about the skipper, pull out the first drawer and it will reveal the personality.

Ellinor got tired of that drawer and began to sort out what was in it...




When you are done....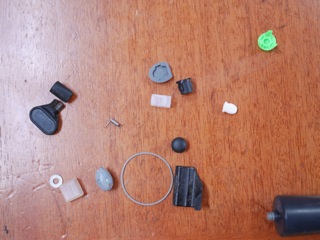 There are the things left that nobody knows were they belong....
---