Time to fill the boat

Salsa af Stavsnas
Ellinor Ristoff Staffan Ehde
Thu 10 Jul 2014 01:50

Things are getting closer to departure. The weather is doing everything it can to stop us. It is blowing 30-40 knots and it is almost constantly raining.
Yesterday Ellinor went to Hamilton to leave our Nissan in Hamilton with a guy who is going to sell it for us. Then she could go with Verena who had some business in Hamilton as well. You could easily say that Ellinor filled the entire truck with provision.
I have installed a new fresh water pump for one of the fridges. And then we have been loading food and food.
Next thing is to fill diesel, outboard fuel and propane.
Hopefully we can leave monday for Whangarei to check out with customs there.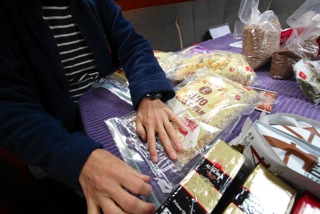 ---