Today I have been very busy

Salsa af Stavsnas
Ellinor Ristoff Staffan Ehde
Wed 15 Apr 2015 04:32
Today I have been very busy.... taking pictures of Ellinor working.
Just kidding
but today is a very intense day as we have to get ready for a second departure.
Ellinor has been putting extra protection on bimini and spray hood,
and up in the mast fixing some riggtape for protection of the sails.
I went to Nadi with the kids to buy vegetables and fruits and got Andreas haircut for 4 Fiji Dollars (1,6 €)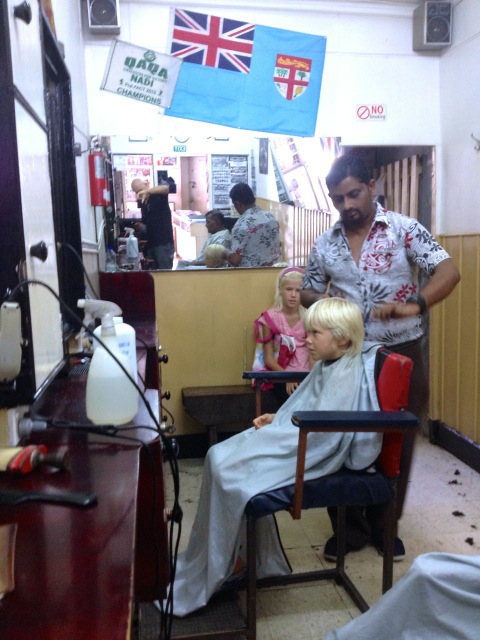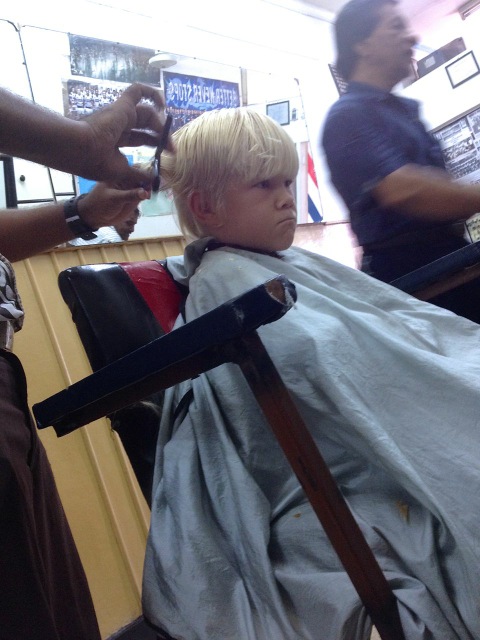 As you can see he loved it.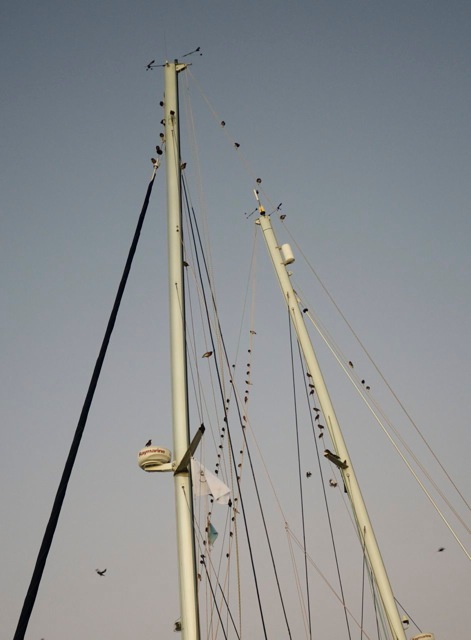 This morning hundreds of birds came and sat on our masts, the noise was almost hurting in the airs, 5.30 am, thank you!
---