Dinner with Alofa pics

Salsa af Stavsnas
Ellinor Ristoff Staffan Ehde
Sun 6 Oct 2013 04:53
We where two boats having dinner at his house
We arrived after a 20 min walk
Alofa asked us to bring our ukulele, he was on board when we checked in and Andreas had performed for him
He knew the Fiji son Shulu Shululu that we also know!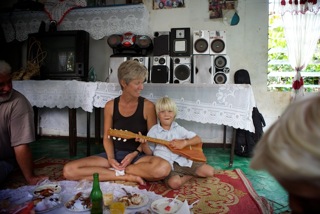 Andreas made an extra performance
Cava time!
Our first Cava experience (The rest of the family was not allowed to participate)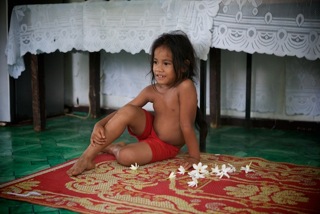 Alofa has a book where he lets all the yachters sign in
Grandchild
Leaving the house, saying good bye to everybody
Pigs everywhere!
---