Wonderful contacts

Salsa af Stavsnas
Ellinor Ristoff Staffan Ehde
Wed 16 Jul 2014 21:33
Since we do not have any statistics from mailasail it is alway a great treat when we get to know somebody who is following us.
Last night I got an email from Italy, Carlo has a Hallberg Rassy 45 and dreams about getting away like us.

Last night was so cold I had a hard time sleeping...
And this morning we just had to jump in clothes in 1 second.
The sun is up and another daybreak reveals new possibilities, amazing isn't it!

Today you have 2 choices, just do what you do every day or just do one thing different...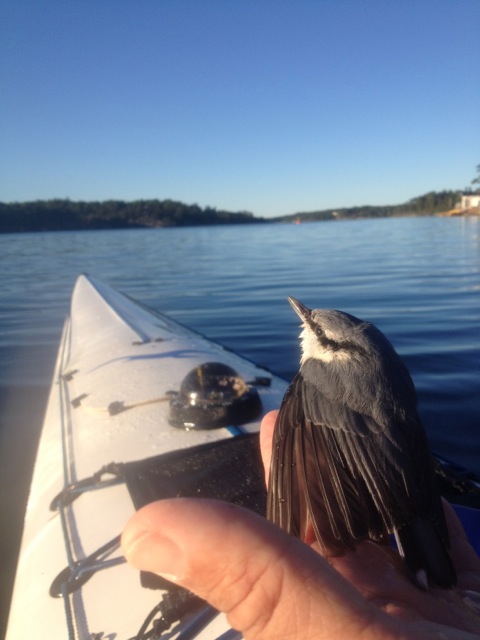 I saved this bird out of the water when paddling back in Sweden, just found the picture in the phone.
---