Steam machines,

Salsa af Stavsnas
Ellinor Ristoff Staffan Ehde
Mon 20 Aug 2012 15:28
This is a model of the real thing, but it works just as well, the weight is about 500 Kg and a kit to build it is about 25.000€
Very useful to take the dog for a walk
Every detail is a marvel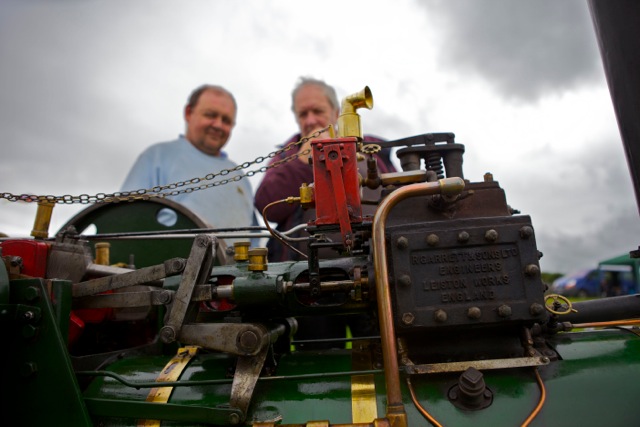 And to be discussed
And to be photographed... This is Mary, photo is a big interest and makes part of business
These steam engines have to be tested each year and get an approval
- Yes it is mine and... daddies
You get free coal at the exhibition, which can be told from the hands and faces of many...
But the ice cream is still white
And you can help to make ropes, if you are clever
Models and machines everywhere, but most people and people
Meccano glasses with wipers! Good for the english weather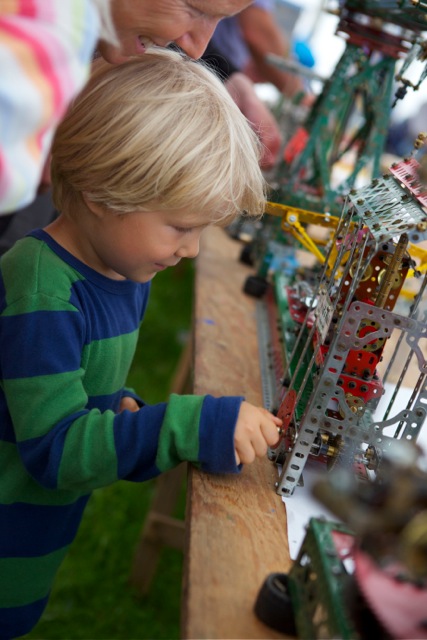 Some have signs DO NOT TOUCH! and some have PLS Turn the wheel
How hard for a four year old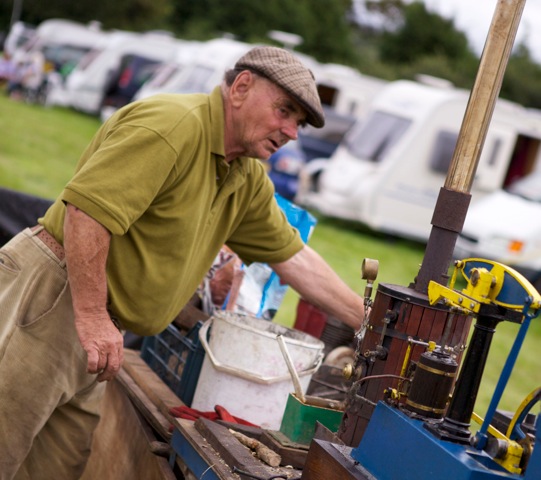 - Did you buy a pressure cooker?
- Well I did but my husband took it and rebuilt it and now we have to travel around and show it all over England
- How come it stopped? It has worked since 1823!
- You where here last year, weren't you?
- No, it was my brother
- I thought so, did not recognize the machine
Ftjjjft ftjjjiiiitf BANG! Ftjjjft ftjjjiiiitf Ftjjjft ftjjjiiiitf Ftjjjft ftjjjiiiitf BANG!
- Now let's see if she understands the instruction while I just look cool in my new glasses,
to be honest I'm fed up with everybody just looking at the engine...
- Didn't you have more hair on the last fair?
- Tried to get the engine to steam up faster with petrol, it worked, but I looked into it
---