We have an idea you might find interesting

Salsa af Stavsnas
Ellinor Ristoff Staffan Ehde
Tue 21 Oct 2014 06:15
OK this is our idea,
we would love to share Fulaga with others but we understand that just a few might have the time and the money to make it...
The idea is to set up a trip from Suva to Fulaga just after the cyclone season-April 2015 something.
We would charter a bigger sail boat and have Salsa as an extra vessel.
We take the vessels to Fulaga and that gives you 2 choices:
either you love to sail and have the time to wait for a window and you go with the boats from Suva,
or you have a fixed schedule and we charter a sea plane
http://www.pacificislandair.com
that takes all of you to Fulaga directly, they can land inside the atholl in almost any weather since there are no wave actions inside the reef. Just the flight itself is probably very spectacular.
When we are there the choice is yours: either you just enjoy the tranquility, paddle around in your own kayak (we will have kayaks for all), just enjoy the sand spit or any other place where you will be all by yourselfe.
OR you enjoy the village life, go fishing with the locals, make a curry, learn how to make a mat or woodwork, or if the weather is right we take one boat to another neighbouring atholl and explore it or help the local carpenters to cut a tree and make a kava bowl out of it.
We can make a picnic with the locals, something you'd never forget, because they do not bring anything but spears and machetas, the rest you will learn, comes from nature....
A dinghy will take whoever that wants to snorkle or dive to the pass, we can choose with or without current.
There will be things you can attend or not, you chooce.
Every day we will serve a hot meal and a light meal, extended breakfast of course.
The food we get depends on catch or no catch...(lobster, coconut crab, pasta with clams, fish aladobe)
There is one thing we will not do, and that is water skiing or any water sport that affects the surroundings.
Apart from landing and starting a plane in the atholl we should try to keep it as it is and adapt to the village life.
By the way, the atholl is so big you wont get near the village if you do not choose to.
This is nature before mankind starts to destroy it with tourism.
This is a place you will enjoy if you are in for a retreat experience. Something happens almost every day, but the pace is low.
Those that live in the village will become your host families ( we will arrange that for all that wish), that meaning you can learn from them and you can be with them and help them out in their daily business (if you wish).
There is no phone coverage or internet on Fulaga but we will have a sat phone and you can use our computer to send and receive emails.
Fulaga is the place we found to be outstanding after sailing 17000 miles and we have seen a lot of islands in the Pacific (but far from all).
You will find small signs of modern change and this is probably a chance of a life time to grasp a culture that still is mostly unaffected by modern life.
After 10 days in the atholl, you can choose to sail back to Suva most probably downwind or fly with the seaplane. If you want a comfortable ride on a sailboat, going back is the best bet.
If weather allows and you have time we can stop by another island and make a shorter stop.
We count on having a group of 8 to 10 people, if there is any interest, email us and let us know and we will move on and make a budget etc.
Let us also know what you find would be the ideal schedule for you.
Our idea is that once we have set a date you will get a time and date to be in Suva for departures- one for sailboat - one for flight.The flight will leave from Nadi- the international airport. Let us just describe Nadi and the surroundings- that is very touristic and totally adapted to visitors.
Once you leave the western part of Vitu Levu you will move in time and space and get away from everything you know as touristic.
Even Suva is not very touristic, though some cruise ships do pull in here now and then.
Just let us give you some conditions we think might apply so you have the right "picture"
We plan on having a boat (or boats) that allows for private living for two in each cabin. There will not be private bathrooms but enough facilities that you will find quite comfortable.
The consumption of water has to be low or we have to leave beforehand (even with watermakers we cannot keep up if everybody uses water like home). This is not a resort experience, this is a yachting life experience.
We will have cold beer and wine on board for normal consumption on the boats or a private beach, but never in conjunction with the local population. They have banned alcohol and they drink kava for party (you can try as much as you like)..
Ellinor is a doctor and we do have a good asortment of medicine on board, but if you have any medical problems make sure you have everything with you. We are 300 miles out in the ocean with absolutely nothing we are used to have around us.
If you dive, let us know what licence you have and what you wish. All participants will be insured with DAN (DAN will decide wether to insure you or not) but that means only for transportation and emergency treatment. Make sure you are properly insured.
Fiji does have a decompression chamber but it is far away and we will make dives that are on the safe side. If enough people want to dive we will get back on how to plan that.
Snorkeling is more than enough for most, the water is warm- about 25-27 degrees- we will provide masks- fins but no wet suits if there is not a request. Let us know what you wish. We can arrange rental of equipment etc on Vitu Levu.
This kind of trip is sensitive to weather and we will not take any risks when making a passage or an excursion. So please understand we can get stuck in one end or the other. The seaplane is always a better bet than the boats and we are sure a situation can be solved.
We would try to make a small profit of the trip for the work involved in planning, there is a lot of paper work/arrangements/ visiting the island and make up with them etc to do beforehand. I'm mentioning it now so there is no misunderstanding later.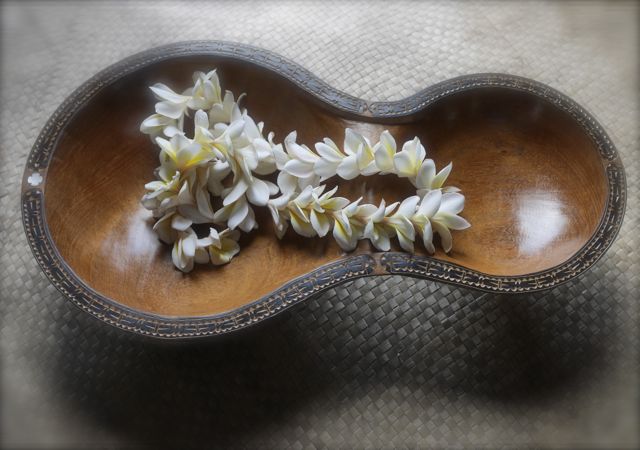 Interested? Call us at +6799385208 (UTC -12, wich means 8 in the morning in Europe is 6pm in the afternoon here. New York midnight is 4 pm here)
or mail salsa (at) mailasail.com
---