Visitors from Opua

Salsa af Stavsnas
Ellinor Ristoff Staffan Ehde
Sat 11 Jan 2014 06:17
We had Miss My here and as usual they get us out sightseeing, this time we went to an animal farm
Erika feeding a young calf and parrot feeding itself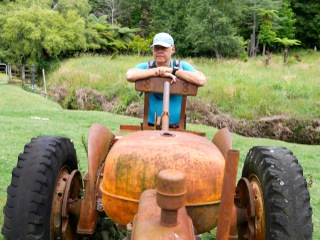 Staffan checking out a second vehicle fot the family... Now look at this, this is so ridiculous, couple that have the same backpack, but look
who's backpack is full?
Feeding ourselves with picnic we brought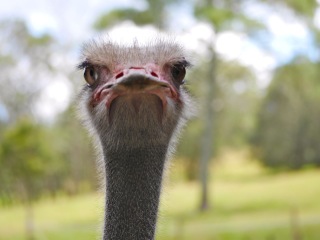 Here comes the real test of bravery, stand next to an ostrich that is very curious, and look into the camera. Pretend that you
are cool...
Ellinor is our first
What do you want?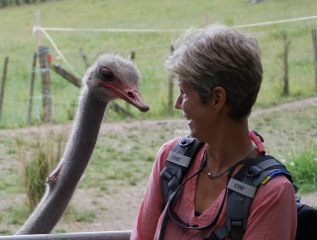 Is it my glasses?
OK that's enought!
Now I want a picture of you!!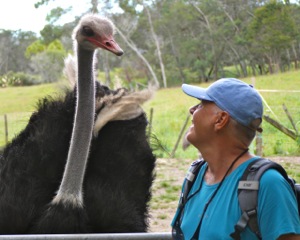 Wow! he is big when you stand next to him!
Not brave enough to look into the camera
This one is good, Christina is trying to read my
description of the coming speech and it is such
a "lively" atmosphere on board that she wanted to
borrow ear mufflers to be able to concentrate...
---