A day full of action

Salsa af Stavsnas
Ellinor Ristoff Staffan Ehde
Tue 2 Dec 2014 07:40
This morning we left the anchorage and went back to Savusavu.

Hot hot hot!

The reason was that Ellinor and Erika are taking dancing lessons and Andreas is learning Squash (sort of).

But on top of that I had ordered a Billybilly so we followed that work.

I will get back on that in another post.

After all the action we had a great dinner at "Hidden Paradise" a paradise hidden behind awful furniture and

bad paint job on the walls, but the food is fabulous and the price ridiculous.

Since we had to be here and there today, we decided to bring up more bikes and Andreas now being a bigger guy decided he was going to learn how to do it.

Well he used to know back home before he left so he is not totally helpless, but we have to practice to save his body....






I like the background on the Disaster Preparedness....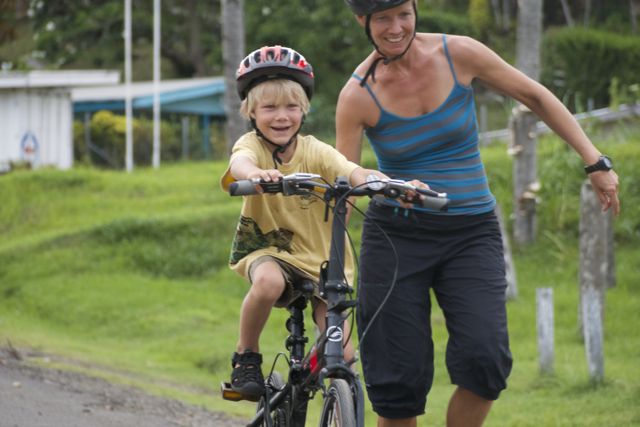 ---