A day with dramatic waves

Salsa af Stavsnas
Ellinor Ristoff Staffan Ehde
Wed 6 Mar 2013 02:02
The wind was going to be hard, but it seemed like nobody had anticipated that the waves would build up so steep.
We asked the people at the marina how often it happens and they thought about as often as there is anew pope...
The boats did well but you could not get in or out of harbor.
One of our cleats broke, the forces where BIG!
A poor boat was on anchor and nobody could get near her,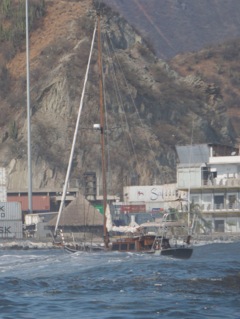 She sank


This is all you could see of her today
---