Party on Board

Salsa af Stavsnas
Ellinor Ristoff Staffan Ehde
Sun 21 Oct 2012 17:01
Some pictures when we had Annastina and Roar on board. It is so great they came to Madeira to see us!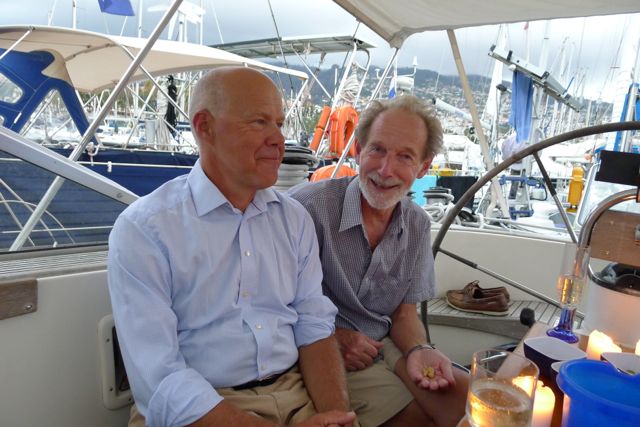 Look! Skirts on!!!! (First time for me since June 12th)
Then it got dark and our little performer brought the guitar out to play for grandma
What do you think of that dad?
---