What a day!

Salsa af Stavsnas
Ellinor Ristoff Staffan Ehde
Tue 17 Dec 2013 02:16
Yesterday we had Ian and Jan on board for some chat and a glass of wine/beer.

Great to see them again after 10 years or so.




Today Ian picked us up and took us for a wonderful tour in Auckland.

We started off in the aquarium where we could experience live pinguins in an arctic atmosphere, and sharks swimming above our heads in big tunnels.



Ice cold water experience, Erika and Ian
After a quick lunch Ian took us to the museum where you can find the best Maori artifacts and we also experienced a very good
show with Maori dances and exercises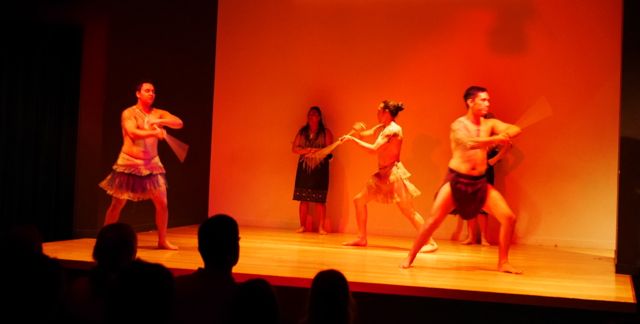 No comment...
We went to Mount Eden that is a volcano, to see the view of the city
---