Hard to describe

Salsa af Stavsnas
Ellinor Ristoff Staffan Ehde
Thu 4 Oct 2012 21:15
We know, this is nothing like crossing an ocean, but being the first time crossing such a big water as this it is so great to have done it.

We are now at the same level as Marocko, that gives clue about the climate. Vey nice indeed.

The harbor is not very charming but very well organized. The city of Porto Santo is 1,6 km from the harbor so we unfolded our bicycles and pedaled into town.

A very beautiful little city, very clean, white houses, palm trees, parks etc.

We just fooled around but tomorrow Erika and I will visit the Columbus house to make some school work about how we perceived that the world was flat and how Columbus showed it was wrong. Columbus lived here in Porto Santo.

We have a lovely beach just 25 meters from the harbor, it stretches for kilometers with white sand. So that has to be tried...






This hole was used to keep grain so it would stay in good condition.
No comment on this one... but I think there is a name for vandals that uses the city facilities as some kind of acrobatic resources
And of course kids do not do what you say but what you do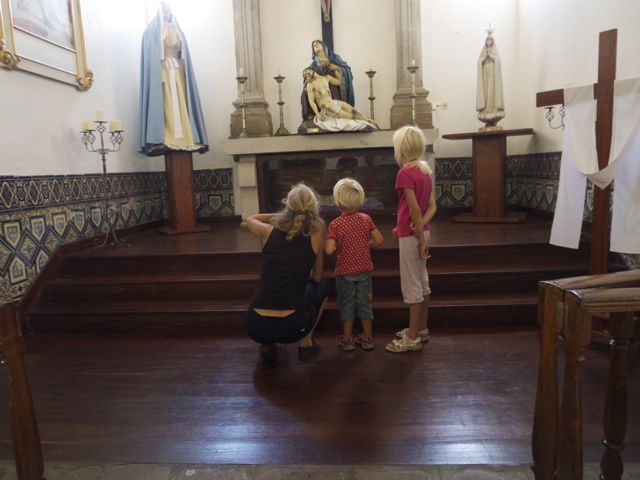 Then there is a moment of seriousness, and of course the kids want to know why they hurt him etc
For me this was the strongest emotional meeting, the confessing stool. Looked like the ones we used in Italy.
I always feared going to this strange piece of furniture and talk to a human being I could not see.
---