Monday meeting

Salsa af Stavsnas
Ellinor Ristoff Staffan Ehde
Sat 21 Mar 2015 00:54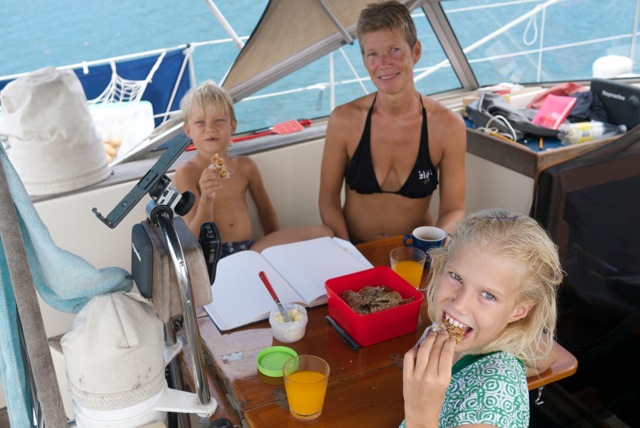 Eating Ellinors home made crackers, soft cheese and a monday meeting!
What was the most important discussion? Maybe that the tone on board is not always pleasant.
We have a daughter that feels she has to make sure her brother takes his share of the load. That's good but the way she expresses that
is a bit loud sometimes...
I have a dream... that one day the kids understand that the job is done when everything is put away, everything.
We have also gotten to a point when good night routines are far too long. There is absolutely no adult time when the kids finally are in bed.
Looking forward, we have applied for a cruising permit that has taken ages to get but now we have it (yes you need a permit to cruis the islands here and our
had expired).
We are looking forward to see what happens with Seamercy and the preparations for that.
---