One year the 17th of June!

Salsa af Stavsnas
Ellinor Ristoff Staffan Ehde
Tue 14 May 2013 13:32
Since it will happen while we are underway I take the freedom to just make a short look back
a year from today
Today a year ago we where rebuilding the shed that burned down
with all our stuff for the circumnavigation
May 13th
May 16th we finally got the new anchor chain, 400 Kg
23 of May, Salsa was in the water but no mast
May 27th Annastina (Ellinors mother) and Ellinor are baking a
cake for Erikas birthday party which will be much earlier than
the real one, so she can gather her class mates for the last time
Here they are
Checking out Erikas new home
June 6th, getting almost there
Salsa is now in our bay waiting for us to leave
JUne 17th farewell party, my brother Johan and stepmother
Margareta checking out the boat
Friends gather to say goodbye
June 22nd, sailing towards Gotland, very cold morning!
July 2nd stopping in Simrishamn and visiting my mother
July 9th, leaving Sweden (pict taken by Kai)
July 12th Borkum Riff Germany
July 15th, working hard on the North Sea
July 26th Isle of White, Anders and Nikolaj looking at the view
(The family Falsén visited us for a couple of days)
August 16th, Falmouth, Salsa is in the mud and Ellinors paints the bottom when
the tide is low
Sailing with Kelvin and Mary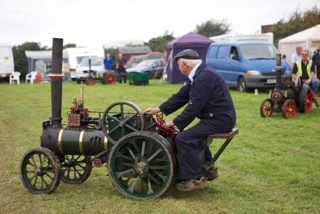 Steam fair outside Falmouth with Mary and Kelvin
August 27th, time to say Good Bye to UK
Aug 28th Ile' d'Ouissant (France)
September 3rd La Coruna Spain, first warm days
Meeting a bunch of Swedish boats with kids
16th of Sept Ria Arosia, Erikas first close encounter with a dolphin
Porto Santo in October
October the 3rd, closing in on Madeira
Checking Lizards on Madeira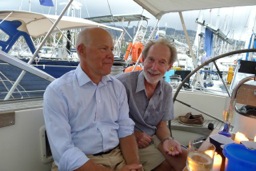 Madeira, October 16th Roar (Ellinors father) on board
Erika, Andreas, Annastina (Ellinors mother) on our way up from Funchai
Nov 17th The ARC in Las Palmas
The Swedes in the ARC
Preparation preparation
Nov 27th start 2 days later
Dec 2nd "repair" in the Atlantic
Dec 7th first Mahe Mahe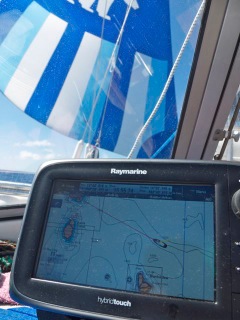 Dec 17th Passing the Bahamas
Big party the ARC finishes 22rd of December
Dec 27th Lisa and Gustav on board, Gustav proposes and gets a yes!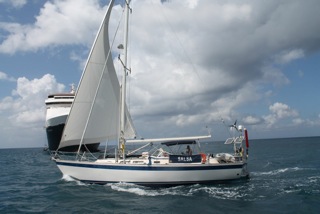 Same day, picture taken by Coral (The cruise ship is at anchor)
Langusters on new years eve
Jan 2014 the 12th in Bequay
Meeting Cherril, great friend!
January 27th moving towards Grenada
Grenada Febr 4th
Febr 10th Bonair
Bonair on bike
March 1st, St Martha Columbia, Bill from Sunrise to the left
Picture taken by Laura (Sunrise)
March 13th San Blas
March 27th, a sad day, Good Bye to Sunrise
Apr 8th, Panama
April 15th Panama Canal
April 30th crossing the equator
May 9th Galapagos
---