The future of navigation

Salsa af Stavsnas
Ellinor Ristoff Staffan Ehde
Mon 1 Sep 2014 07:35
If you think GPS is the limit on how space and satellites can help us navigate dangerous waters, look at this!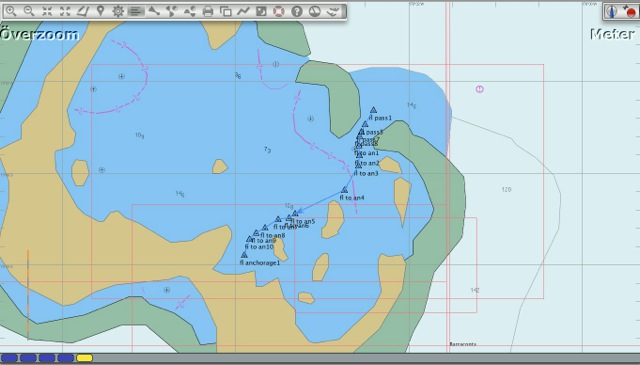 A chart like this might look high tech on your plotter, but you have to remember that even an electronic chart is a result from a
scanned mapp that can be drawn 1890 (honest!)
Now they did not have GPS 1890 so many yachters find the islands to be off in the plotter.
If you rely only on your plotter you will be in trouble.
We have found an island in Vavau that was not even on the chart and you have to keep yourself updated on reefs, even on open ocean between Tonga and Fiji.
We have anchored in places that according to our plotter is dry land, believe me.
There is a great solution for this, actually 2, but one that is pretty new, Google earth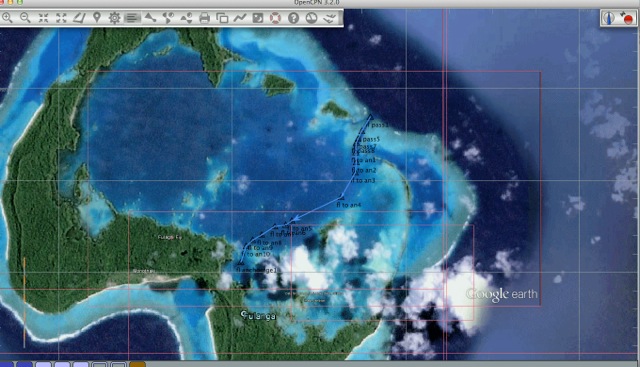 Look at this image, it is imported to the same navigation program Open CPN (same idea as Linux, free and developed by a community)
It shows exactly the same place as the chart above.
Same waypoints (from Legacy) exactly the same spot. It makes it possible to see if your charts correspond to the real picture.
Unfortunately Fiji has a lot of cloud cover so you can't get everything but close.
The other, older way to check you charts is radar, with a modern plotter you can get the radar picture overlay on the chart. We actually used that coming in at night here to Savu Savu.
But what becomes important here is that you get waypoints and tracks from people that already been where you want to go.
By importing the waypoints to your plotter you get a "road" into coral shattered waters.
This evening we had Rich and Cindy from Legacy on board and they gave us waypoints for our coming adventures.
It is great!
---