Andrea birthday party

Salsa af Stavsnas
Ellinor Ristoff Staffan Ehde
Sat 6 Apr 2013 02:00
This is actually Andreas first birthday on board (well the 9th it is)
We had the kids from Miss My on board and had a small party for Andreas before they leave
for the Pacific.
Preparation, making the cake, Gustav is working hard
Lovisa measuring for the cake
Workshop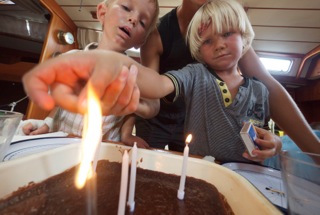 Time to celebrate
Treasure hunt with some stations
Get the pigs tail right!
First part of the treasure map is in pieces!
The two teams realize they have to cooperate to find the
treasure....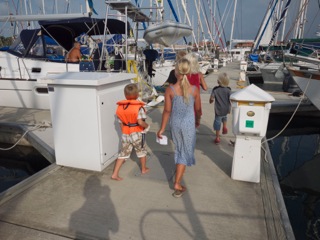 The kids got on board on Lady Glion, wich was the wrong boat but it paid well
with some candy
Move on to the next boat!
They finally found the treasure, M&M:s!
---