Life onboard PICS

Salsa af Stavsnas
Ellinor Ristoff Staffan Ehde
Tue 17 Dec 2013 02:17



As we live life in a marina it is very protected and our rocky world becomes almost as solid as a house.

Now we are in Auckland and the West Haven marina must be one of the biggest in the world.

I guess you could call Auckland the sailing capita of the world. But where we are berthed one would think of it as the motor boat capital of the world...



The kids do all they can to work up a mood of christmas, their favorite is to read the Lego catalogue back and forth
One of our favourite meals, Pasta home made pesto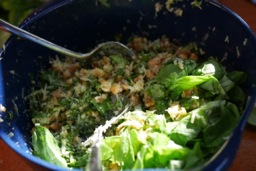 ---