First day at school

Salsa af Stavsnas
Ellinor Ristoff Staffan Ehde
Mon 3 Feb 2014 07:07
So we went to school to be at a meeting and ended up going home, getting the kids ready for their first day at school!
So exciting! The principle is so warm and welcoming, even Andreas took his hand spontaneously when we where under way to the classroom.
Suddenly we had no kids and went back home to work. I left my bike on the dock next to the boat, and as I was getting ready to start working on the book I heard a splash and hundreds of bubbles.
My bike went to the bottom! On with bathing suite and snorkeling gear.
On the bottom, there it stood, with the helmet still hanging on the steering bar, just wanting to go up towards the surface...
Now the kids are back and they LOVED it!
Even Andreas thought it was great!
Can you ask for more?
Yes a dry bicycle...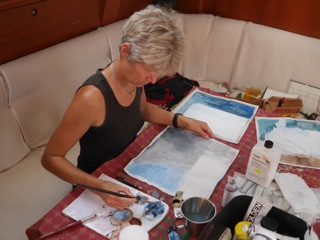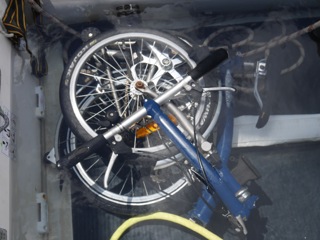 From above left, lunchbox needs to be prepared... Erika in her uniform. Ellinor takes time to work on her art. Down from left, ready in new uniforms. My bike soaking in fresh water after the bath
---