Global connections

Salsa af Stavsnas
Ellinor Ristoff Staffan Ehde
Fri 20 Mar 2015 19:25
Good Morning, it is something efter 5 in the morning- saturday. We are in the middle of a tropical low. Really in the middle.
This is a low that can develop to a cyclone but by then it will most probably have moved away from us.
Our days are filled with school with the kids, now we do some schooling with Andreas. If nothing else it is good to practice sitting and concentrate.
Right now he has so much energy that he can't even sit when we eat, we have to tell him all the time "Andreas, pls sit down!"
My mom told me I was the same as a kid and people suggested she should give me less food...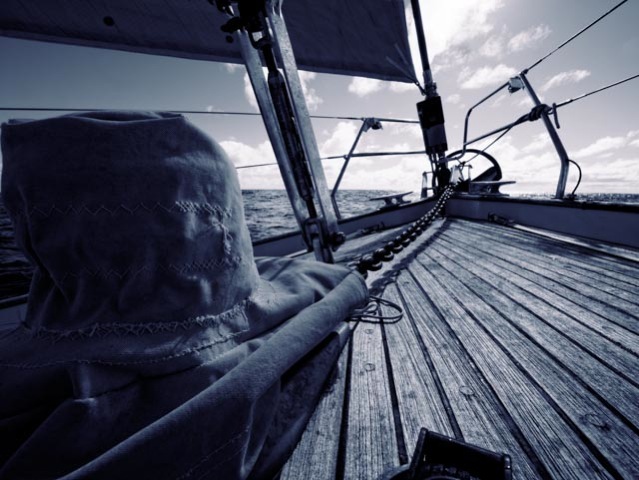 In regards to help out after the monster hurricane we are quite busy with preparing ourselves mentally, it is another journey into the uncomfortable zone, for sure.
Yesterday was a day of connections. We started out in the morning with a Skype call were we talked simultaneously with Richard from Sea Mercy in Oregon and Lucas from the boat Santapaz in New Zealand. On board we had Carolina from Lady Carolina but other than that nobody in the fleet moored here in Savusavu has shown any interest to help out. To be honest Im a little surprised, but I'm not judging. Richard told us that there are three other boats here in Fiji that have expressed their interest in going. Now if you are a yachter that reads this it might be good to know that Richards guessing is that there will be vessels needed till the next hurricane season. So if you are underway do not hesitate to contact him or us if you wish to volunteer,
His picture is that even if you have seen Hapaai after the hurricane last year this is outrageous in comparison.
After almost an hour on Skype I had another long private talk with Lucas were we talked about the coming mission and the meaning of life. It is extremely rewarding to leave the comfort zone because it makes you aware of life itself.
After that I had another great call with Bill on Sunrise, that is the boat we met in Bonair and we sailed together to Columbia- San Blas/Panama. Bill also helped us through the Panama Canal.
Bill and Laura have a daughter Isobel and they are all in to help out as much as they can. Their boat is in Tahiti and they are in USA right now but they will sail westward. So far they will try to do some fund raising for Sea Mercy.
The preparation to move in to a disaster area we have learned is extremely important. We will work under the WHO umbrella where they have the big picture and can make sure that we will do our small part as efficient as possible. One of the aspects is that we have to have our own supplies and cannot count on getting anything from the islanders. They will need everything themselves.
We learned when we were in Hapaai last year, even 6 months after the hurricane they were short of fruits and vegetables since all the plants and trees were destroyed.
The safety aspect is of outmost importance and being the skipper you are responsible for your vessel and crew but again we will not be able to see more that our own horizon.
So while we wait for the right weather to go we also have to wait for all clearances from governments and those that run the big picture. We will load supplies here in Fiji but there might also be a situation were we have to shuttle between some bigger island with airport and the smaller islands that are hard to get to (unless you have a small vessel).
It looks like we will be a fleet of 7-10 boats, included the boats that run the medical clinics at Sea Mercy.
Im sure family and friends at home start to wonder what is happening with our planning to get home to Sweden.
As Ellinors workplace has expressed that she can start after the summer we will most probably postpone our arrival by a month. We have applied for school (internet is fantastic!), and the only thing we cannot fix from here is somewhere to live but we are confident it will work out.
So we think we will work with the aid project till mid June, then sail down to New Zealand. Leave the boat and fly home mid July. So again we will most probably experience the NZ winter- brrrrrr!
After kings tide, that is really a big spring tide the sea will be filled with coconuts washed out from the islands.
A sea of coconuts...
---