Hello from Samos!

Sans Peur
Grete & Fred Vithen
Fri 5 Aug 2022 11:08
37 41 43N 26 57 28E  Samos Marina
Yet another run down concrete jungle marina without any kind of facilities. You pay 38 Euros a night to park here. At least it includes water and electricity. But it's not dinking water. And we really badly needed to clean the boat from salt and sand. It's attached to basically everything on the boat at the moment. We booked 10 days and got 20% discount.
First day we rented a scooter, as usual. It's a hilly island full with olive trees and wine. The local dry Samos Wine is appreciated. 
Thats (below) Vahti/Samos the main town on the island. Not that fancy.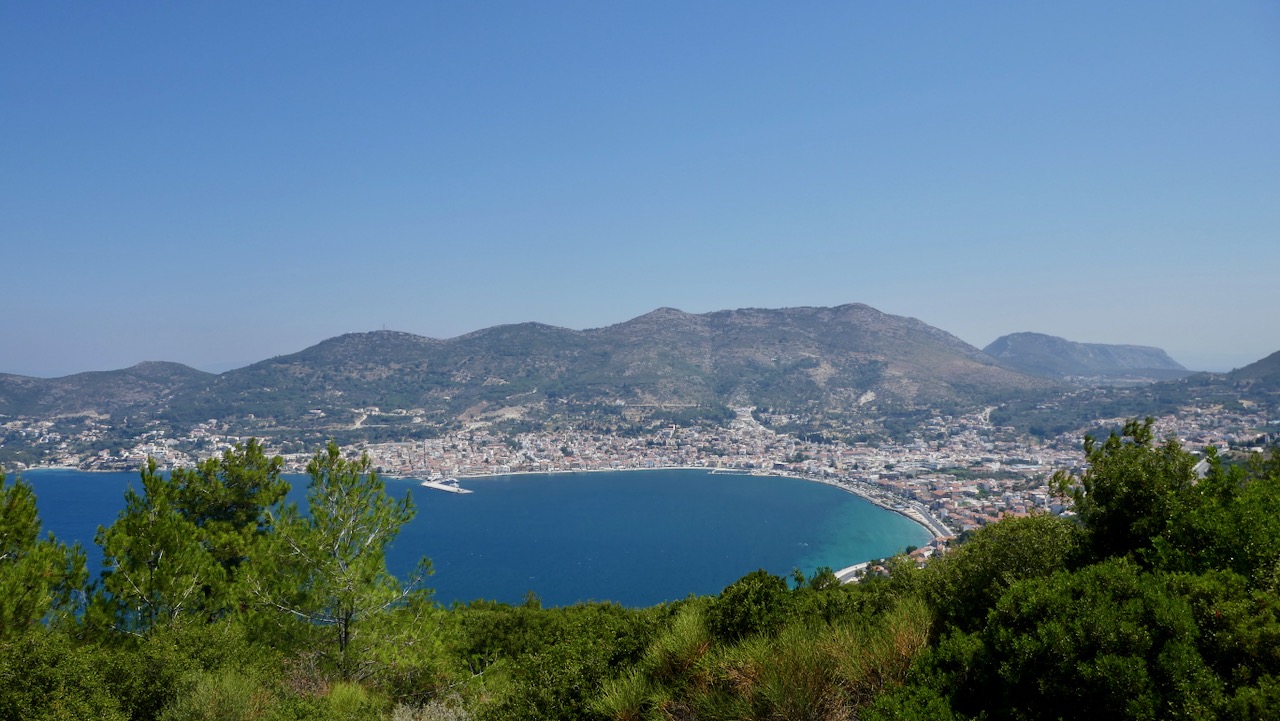 Renting a scooter
was necessary to get anythings done. Like laundry, ordering spare parts, groceries  ...  . You need wheels. 
It's about 600 meters to walk to Pythagorio (the small town next to the marina). There we managed to rent a scooter (double the price from Rhodes). 
We need to take care of our very good friend Mr Perkins. He has been doing a such fantastic GOOD job!!
So oil filter and diselfilters needed to be ordered from Athens. And you do this at a petrol station (not in the marina or in a chandlery).
And there is a Lidl. One of the best places to buy anything you need.
And
of course
we
, as always,
are
exploring the island
 on our bike. Samos is a beautiful
island
, very green, olive
trees, oranges
trees
and
honey everywhere
.
So we have a good time here in Samos.
And now Mr Perkins is properly maintained and we are ready to leave tomorrow, 6 August.
From now on we will sail. 
Having a nice fresh fish meal together with Samos local dry wine. A small feast.
---