Panagia... Biking up again. My goal to have dinner there again before we leave!

Sans Peur
Grete & Fred Vithen
Wed 25 May 2016 17:58
The best and friendliest taverna in Kreta! The greek food is perfect. Home made and very tasty!!
Biking up there was my goal, and we did it so it feels that I'm back to normal. Thank God!!!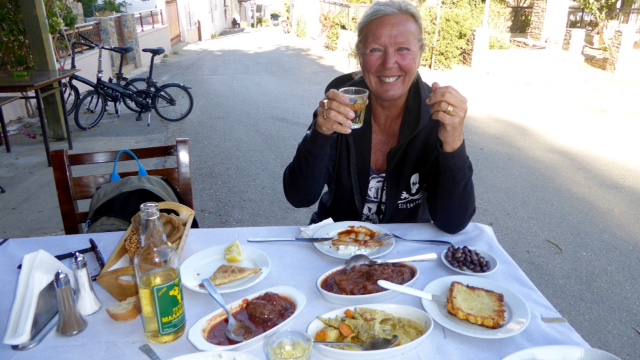 Everything is perfect, lever stafado, meat balls in tomato sause, sakanaki, ....everything so tasty...
The lever stafado is the best in Greese!!!!



Bella Isabella!!! ❤️❤️The most generous and friendly vaitress in Kreta!!



You are the best❤️. Thank you so much for taking so good care of us.
---