What a mess!

Sans Peur
Grete & Fred Vithen
Sat 14 Jun 2014 21:08
Makkum NL, week 24

The tuning of Sans Peur started 1:st of May.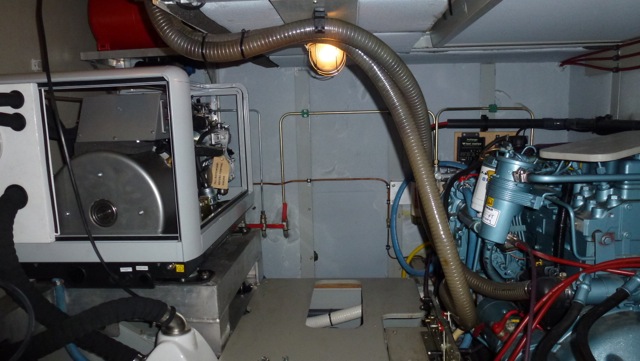 Slow progress. But next week Whisper, the generator will be running.




And hopefully our boiler will be in place again. Water onboard again. This is normally a saloon.




Nav table. Old stuff out, …. Has to be rebuild. There is no untouched place onboard at the moment.
Yesterday we moved out from our master cabin due to necessary replacements of the greyblack water tank.
At the moment we are testing the bunks in the front. Very good. But I miss my sleeping partner.
Most importent, AC will be installed (a dream comes through). A cool place when the heat will be unbearable.




Spray hood and bimini will we mounted next week (we hope).

It's a slow process, but it feels necessary to take the time and let these skilful people here in Friesland do their job.
An entrepreneur close buy will custom make stainless steel davits and the anchor launching will be fitted with stainless steel as well.
Rocna 33 kg anchor is on it's way plus another 50 m of 10 mm anchor chain.





---