Highest point reached - Tunnel de Balesmes, 4823 m

Sans Peur
Grete & Fred Vithen
Wed 19 Nov 2014 20:59
47 27 17 N 05 22 66 E
Intensive days. You learn something new every day. Not a single day is the same. Making large numbers of locks in a few days. Since entering canal Champagne et Bourgogne on the 12:th of November we've done a lot of locks. Waking up, having breakfast. Start at 9. At this stage we have to interact with VNF, when to start and stop. We are monitored. Our remote control is number 31.


A large barge passing us. Not to many of them. And we learned to stay away. Sometimes it's really rock and role.


16 November. Slowest ever, so far. Chaumont to Rolampont, only 7 locks and 17 km:s. It was supposed to be a lazy easy short travelling day. And it was. But these barges move in a slow motion that"s hard to cope with.
At the end we launched Max with one of the bikes to ride ahead and find some wine. And there he was, in France with 2 x 5 litter of wine from Spain. Waiting at our mooring.


17 November. This is Langres, one of the 50 most beautiful cities in France. Also the highest point. Ancient stronghold overlooking the planes all around.


18 November. 4823 m:s of tunnel next. Took about an hour of absolute straight steering.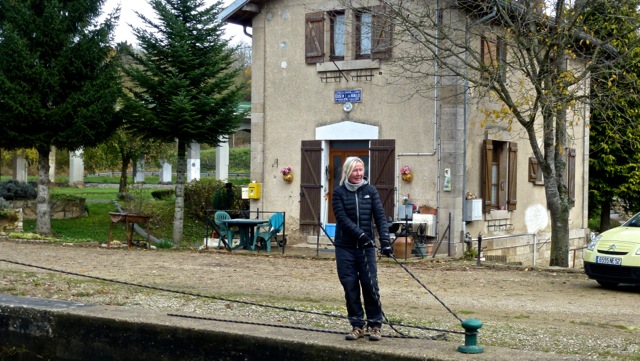 Tunnel next.


19 November. 20 locks. Locking down stream. A bit more tricky to get into the lock but much less effort locking. After a few we learned there was no need for lines. You just "park" and then the "elevator" slowly lowers you between 5 and 3 meters. Today was a perfect autumn day, no wind, sun most of the time.
GOOD ON THEM! For the first time on our journey both Grete and Max was in command of Sans Peur, getting Sans Peur in and out of a lock in style.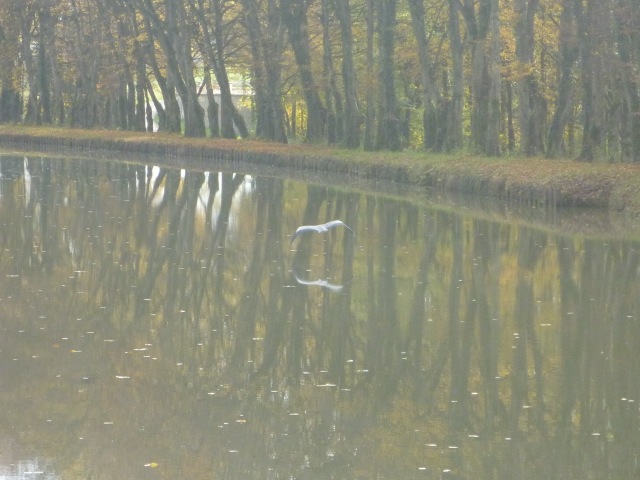 ---