Horn Island / Thursday Island, Torres Strait

Sans Peur
Grete & Fred Vithen
Thu 9 Sep 2021 08:54
Horn Island at anchor, more sheltered then Thursday Island (opposite)  10 35 74S 142 14 48E
We arrived 3 Sept and will leave tomorrow, 10 Sept.
The further North you get the stronger the winds get. And there are currents involved also.
From Escape River we did 8 knots in average. 
Tomorrow early we will start sailing to Darwin. Another 750 Nm to go. Will probably take us about a week.
First leg is about 340 Nm to Cape Wessel.
We are approaching Cape York.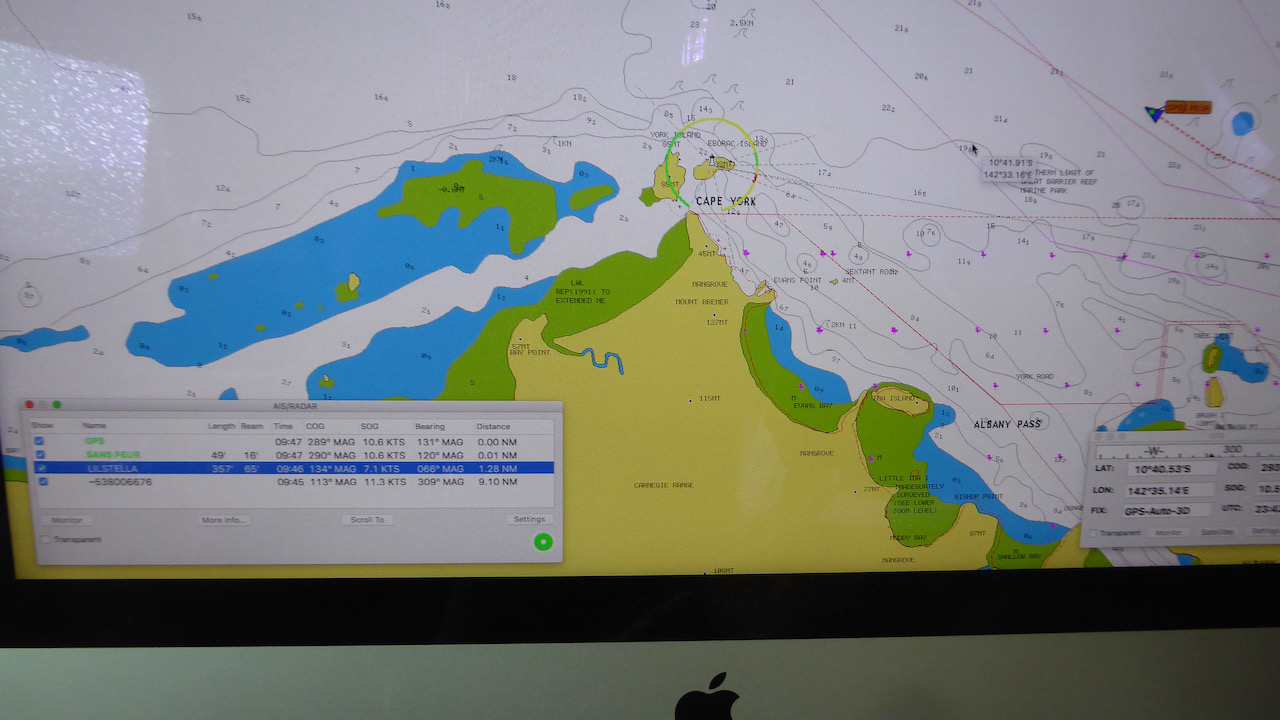 This is where we are anchored now., close to Horn Island.
We will take the local ferry there. 18 AUD return.
The islanders are really nice people.
---