Karolina & Victor - Sailing in Crete

Sans Peur
Grete & Fred Vithen
Sun 27 Sep 2015 19:16

​

Back in London again after a week of fantastic sailing, BBQing, swimming, snorkelling, wine/ouzo drinking and good company. This is exactly what you need when you're on holiday, and the marina wad so nice and peaceful. I'm sure our neighbours loved us blasting out Rolling Stones and the smoke from our grilled salmon fillets hehe.
​
Arriving at 4am in the morning probably wasn't the smartest move but it didn't matter anymore when we woke up early Saturday in a sleepy but beautiful marina village. We started of the week with an amazing Greek lunch on a small stone beach a short ride away. I think it was over 3 years ago since I swam in the ocean???!!!! How crazy is that? Luckily we got to do that a lot this week, from either the beach or from jumping off Sans Peur.
She's a great boat, but I still manage to get a swift of seasickness (typical....). We had a few fantastic days with a little day trip to capital Chania but then things took a nasty turn. First day of sailing we managed to get caught up in a freak hurricane with 60+ knots winds and waves. I literally almost shit my pants! Even the sturdy anchor couldn't hold the boat and we were seconds away from being stranded. Luckily we had Captain Vithen onboard (as well as a VERY strong motor) so we managed to sail to safety. I was running around like a headless chicken asking for life vests not remembering that the water was only about 3m deep. Quite an experience!
I have to agree that I was very happy to moor back in the marina that day and we had to celebrate with some Greek ouzo!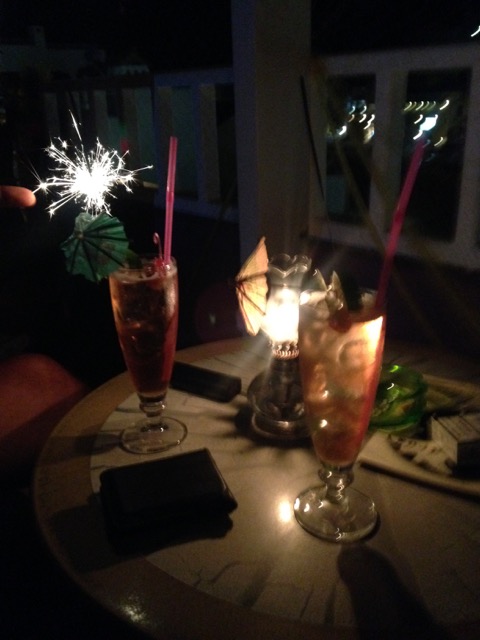 Another interesting experience was our traditional Greek dancing evening. Probably one of the most touristic things to do and instead of throwing plates we got napkins. I can assure you that we threw the most napkins! We've eaten a lot of delicious saganaki (grilled cheese), moussaka, stifado (slow cooked beef with tomato sauce), litres of tzatziki and feta cheese. Some evenings were spent on Sans Peur playing canasta until we couldn't see the cards anymore (victor is definitely the canasta champion) and some evenings we spent at the top bar Alejandros.
​
All in all, a fantastic week with the best company! I'll be back shortly for some more adventures
Skep å hoj!
​
---