Pedi, Simi

Sans Peur
Grete & Fred Vithen
Mon 20 Jun 2016 13:51
36:36.91N 27:51.38E  Rhodos - Simi 23 Nm
At anchor in a sheltered nice bay with a small village, Pedi.
Approaching Simi. It was a really relaxed sail today. Without the breeze it to hot.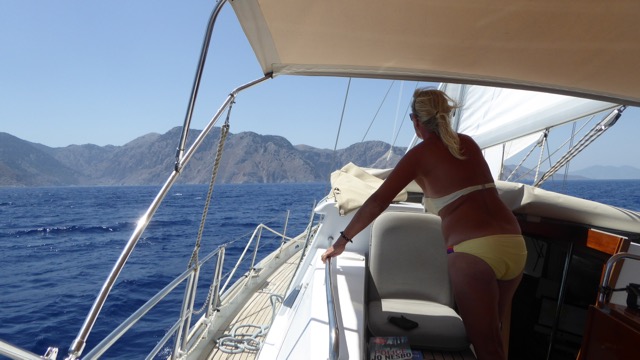 Everything works very well at the moment. With yankee, cutter and a reefed main we did about 7 knots at 60 degrees and wind 20-25 knots. Hydraulic keel down. 
This is where we are right now. Time for a drink and a swim. 
​

---