Paris

Sans Peur
Grete & Fred Vithen
Sat 18 Oct 2014 18:30
48 55 81 N 02 20 15 E - PARIS
Safely moored. Sipping a glass off perfect Alsace wine, Riesling Cuvee Rene Dopff. It's another fantastic summer day. Yes I know we deserve it.
And this is one of the reasons we left Scandinavia. We are also sure that there is no better place on Earth, for us, then Europe.
We are now on River Seine.
This is how Seine looks on the plotter, leading you into the centre of Paris.
These barge captains are actually very nice and helpful, all have been very helpful so far. Using our VHF has done the trick. Most speak a bit of English and they let you lock with them.
But you always have to be behind. Safely moored with to lines and good fenders.
Summer and we are really enjoying it. Life is so much easier.
Approaching the outskirts of Paris.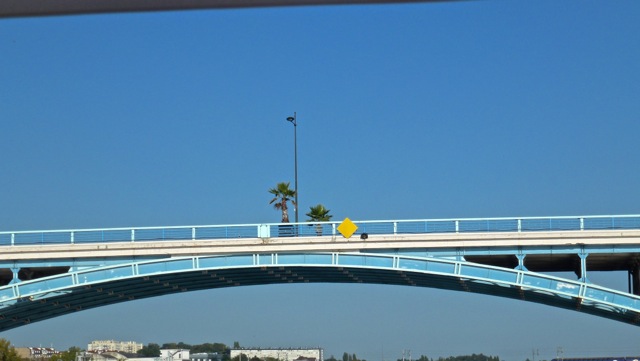 Our mooring for the next to nights, 18-20 October.
---