Venice - What a extraordinary fantastic unique vibrant place - A top ten experience

Sans Peur
Grete & Fred Vithen
Sat 15 Jul 2017 17:29
15 July
Early start, we catch number 12 Vaparetto at 7 (single fare 7,5 Euro). 
At this time we where almost alone. Nice and cool. 
Where are we? No idea. A cappuccino and a map helps. There is only a km or two to everything it seems.
We need to find Piazza San Marco.
This is the way it looks everywhere in this city. A criss cross of canals and bridges.
This is the Venetian flag.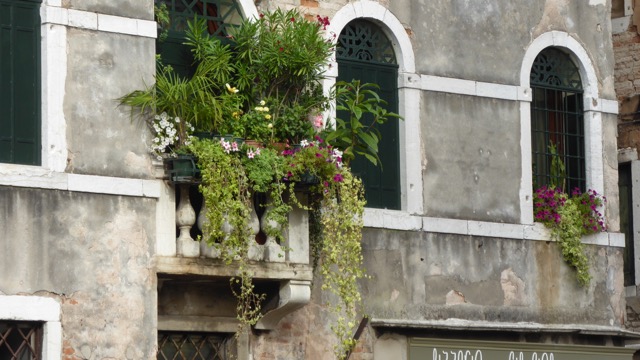 Campanille di San Marco, the bell tower of the basilica. We went up there. 
Fantastic views of the famous historical surroundings.
Piazza San Marco, Laguna Veneta, Canal Grande, Basilica di San Marco, Palazzo Ducale ....
That was a great start to our exploration of this great city.
Islands, canals, water ...
Look at all these gondolas.
Basilica di San Marco
Entrance to Canal Grande. 
This was the early start of the day ... much more is to come.
At this moment we where already thrilled.
​
​
​
​
​

---