Ormos Vlikho, Lefkada - A disaster in no time

Sans Peur
Grete & Fred Vithen
Sun 28 Aug 2016 19:08
38 41 29N 20 42 42E Ormos Vlikho
Entering the bay. Laundry, drying. No ... a charter boat.
This is our N,W, S & E views. Sharing this bay with about 200 other yachts.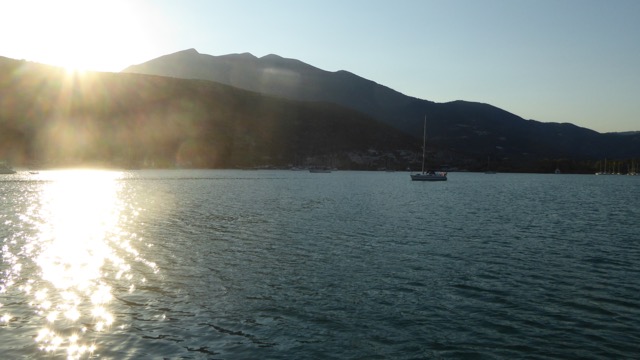 Suddenly. Black smoke and flames.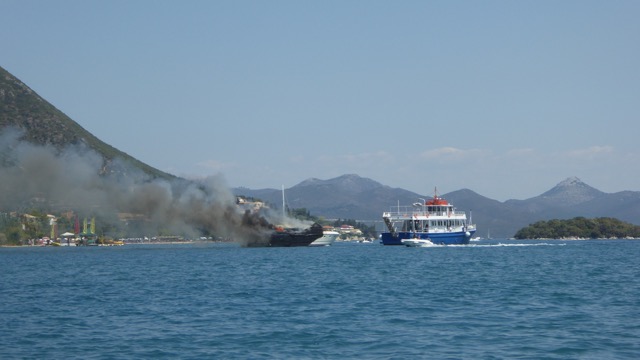 In no time this motor yacht was a burning like a torch. Towed out to open water, from the beach, still burning.
This is the sailing yacht next to it, also totally destroyed. 
This all happened in less then an hour. Scary.
​

---