Picking olives in Crete

Sans Peur
Grete & Fred Vithen
Thu 26 Nov 2015 18:47
Pauline and Robin
​ (+70)​
​, ​
"old"
​ very experienced
 sailors
​,​
​moored ​
​in​
​M​
arina Ag Nikolaos for many years. 
​Last adventure was crossing the Atlantic and then ending in Australia where they sold their 17m home made steel boat.
​Time for 
new projec
​s​
t
​;​
​I​
n England, a 300-years old house that they are now renovating
​ and in Crete they bought a small olive grove.
They love to hike and they are the two "pioneers" who have found all our nice walks around the island which we all are enjoing so much.
​Their ​
olive grove
​ consists of ​
240 olive trees
​ ​
and ​an 
old caravan in the middle of
​nowhere​. 
​R​
ight now
​ it's time for harvesting. ​And they 
need
​a couple of hands to do the heavy work.​
Is there any volunteers from the marina ?? Of course there are, p
​eo​
ple lined up and it was a very pleasant experience.
We harvested 1312 kg, in four days, the result was 230 liters of
​high quality
 oliv
​e ​
oil
​, Extra Virgin Oil​
.
​
We will n​
ever complain about the price of ol
​ive ​
oi
​l again.​
It is very hard
​labor​
​
behind every liter.
​ About one liter per tree.
It was fun and interesting to be part of this
​experience​.
The last day ended up with 
BBQ, beers, wine, raki ... many laughters ... and even singalong. Jamas!
s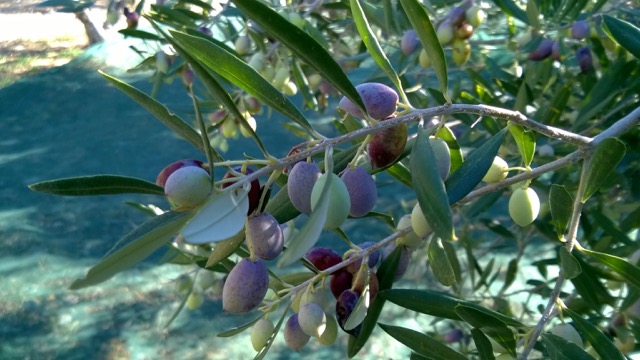 ​
---