Suez Canal Transit - Takes two days

Sans Peur
Grete & Fred Vithen
Sun 27 Mar 2022 15:07
30 35 09N 32 16 31E Ismailia, Suez Canal
At 6 this morning we tock of for Ismailia, 46 Nm away, at 12 we where moored at the yacht club. Nice!
Tomorrow we will start at 6 again and probably around 12 we will be sailing in The Med towards Cyprus. 
What a relief!
Yacht Club Ismailia
Entering Ismailia
You need a pilot. And yes it's called.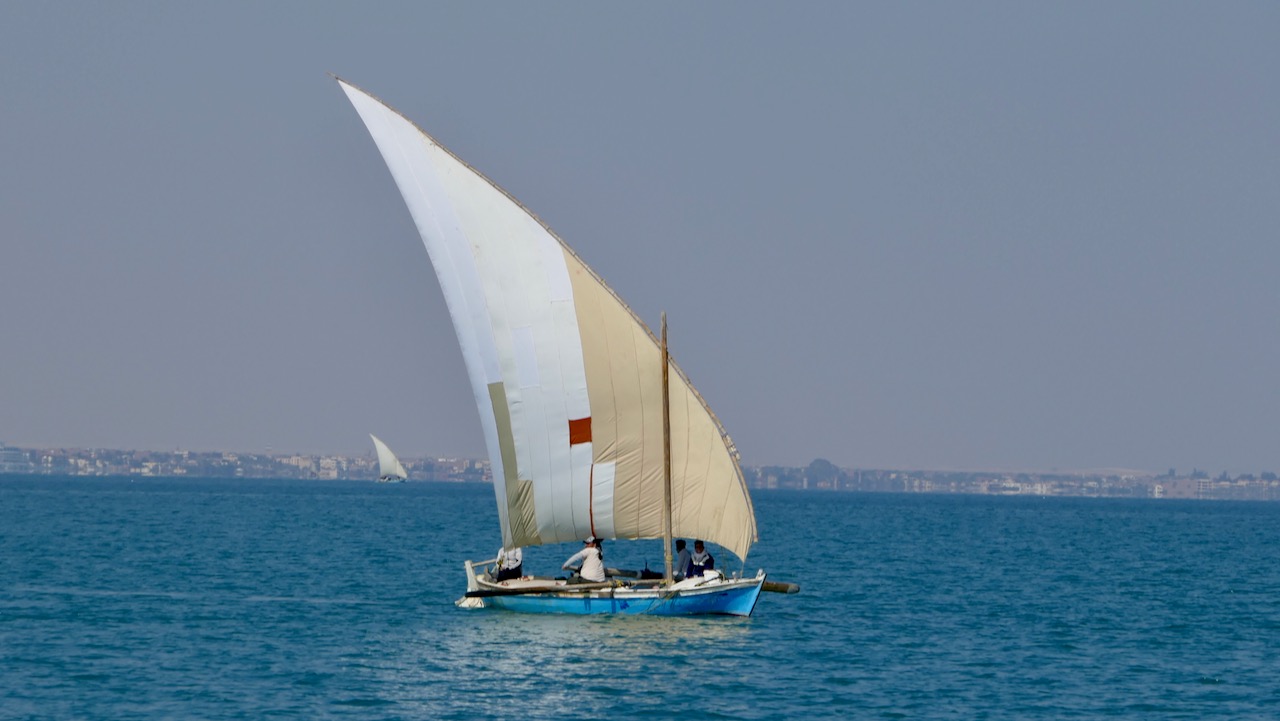 It seems that the fishermen are always working very hard.
---