A visit to Male. The capital of Maldives

Sans Peur
Grete & Fred Vithen
Sat 29 Jan 2022 09:11
Hulhumale at anchor   04 13 57N 73 32 22E
We went there yesterday. And will try our best to avoid to go there again. Feels like the beginning of a catastrophe.
Male. About 2km (1.2mi) long and 1km (0.62mi) wide, Male though small, is the bustling capital of the Maldives, with its tall buildings overlooking the turquoise blue waters. Officially, the population is around 75,000, but with foreign workers and short-term visitors from other islands, there may be as many as 120,000 people in town.It is one of the most densely populated cities in the world.
Motorbikes, scooters everywhere on this tiny island. Crazy.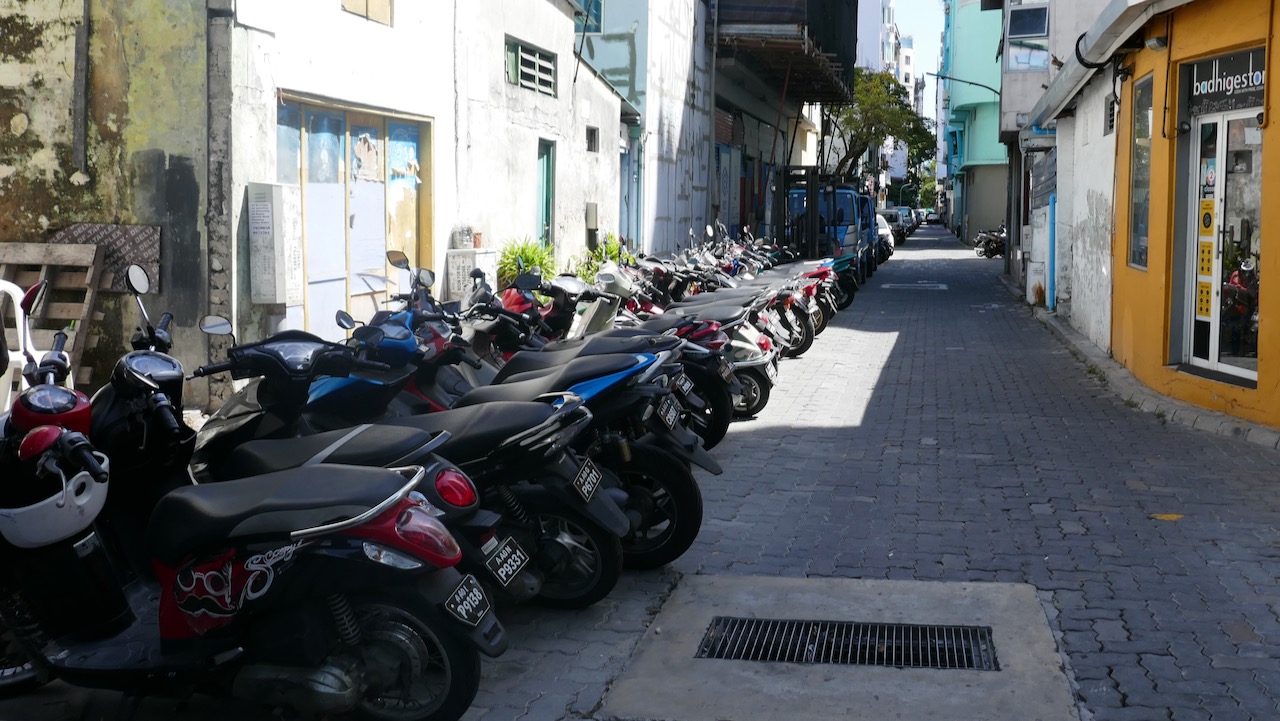 Wikipedia:
The island of Malé is the

 
eighth most densely populated island in the world
, and it is the

 
160th most populous island
in the world. Since there is no surrounding countryside, all infrastructure has to be located in the city itself. Water is provided from desalinated ground water; the water works pumps brackish water from 50–60 m (160–200 ft) deep wells in the city and desalinates that using

 
reverse osmosis
.
[20]
 

Electric power is generated in the city using

 
diesel
generators.
[21]
 

Sewage is pumped unprocessed into the sea.
[20]
 

Solid waste is transported to nearby islands, where it is used to fill in lagoons. The

 
airport
 

was built in this way, and currently the

 
Thilafushi
 

lagoon is being filled in.
[22]
[23]
---