La Gomera - Reunion with Anne & Kess, S/Y Engla ARC (start 19 November)

Sans Peur
Grete & Fred Vithen
Mon 23 Oct 2017 23:01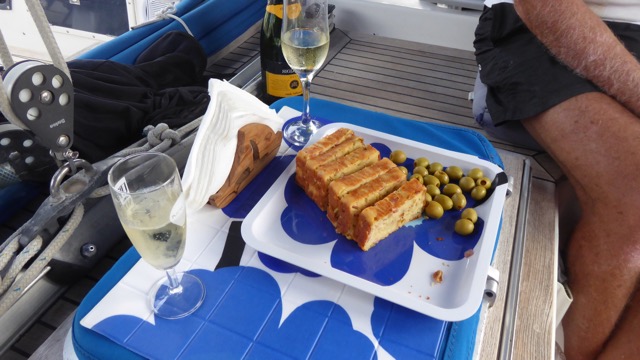 28 05 33N 17 06 49W Marina La Gomera
Over some years now we have bombed into each other. First meting was in Greece, Mesalonga.
It's always nice to have someone at the pontoon waiting for you. Trusty help. Then invited for a sundowner.
Next dinner (Anne is a super chef). Wow!  Thank you so much dear friends. 
Rental car is also arranged. Everything just perfectly arranged. God company and so much experiences to share,
both passed ones and there will be many for the future.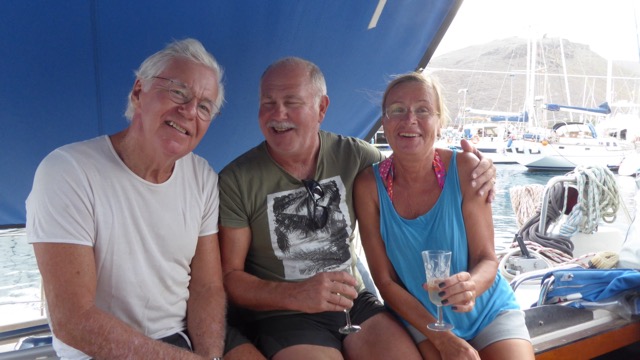 Cheers!
La Gomera is just ... hard to describe. It's like a painting. Weather, nature, rock formations, the ocean, almost unreal.
This is Valley Gran Rey (bad photo, the real thing is just amazing).
Down there is San Sebastian and the marina where we moored.
In the back ground, Tenerife and Teide.
It's raw and very harsh but still somehow very beautiful and inviting (again our photos doesn't manage to communicate the real thing)
Approaching San Sebastian, La Gomera.
Early start, first light 7:45, from La Palma, 62 Nm to go. A long day. A bit challenging. 
No wind, a lot of wind, swell, motoring, sailing, and suddenly a lot of current.
Motoring at 6 knots, GPS showing 9 knots. This time we where happy.
There is no way we will enter a new marina in the dark.

​
---