Selden Telescopic pole

Sans Peur
Grete & Fred Vithen
Wed 1 Jun 2016 06:51
It took a month to get the parts needed from Selden in Sweden via Kafetzidakis Sails in Athens.
The big pop rivets was almost impossible to "pop". Hard work high up on the mast. 
But with a super tool from Udo I managed at the end. Sounded like a gun shot when they poped.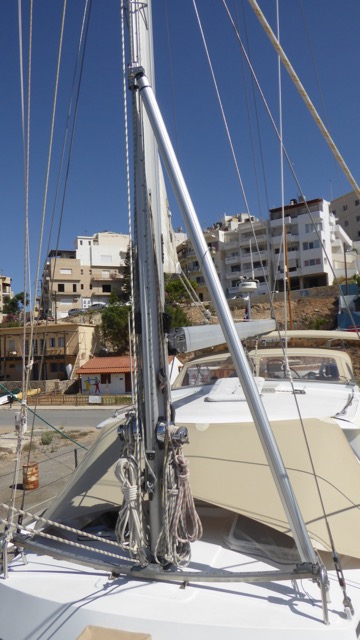 We store the pole sideways in order not to disturb the self tacking cutter.
Custom made pole stowage. Pandellis, the stainless steel guru, made and adjusted all necessary pats.
And, the best, it all works.
​

---