Namur, Belgium

Sans Peur
Grete & Fred Vithen
Fri 26 Sep 2014 20:20
50 27 426 N 04 51 836 E
Namur, Belgium

Today was a lazy day. Only two locks. We start from "Port de pleasance de Corphaile" (means Marina ….) and ends at 13 hours at Port de Jambes along the river (river Maas is now La Meuse) in Namur.




We are not that nervous anymore sharing a lock upstreams with 100 m:s barges.




The second one was really a tight one though. And these guys only speak French.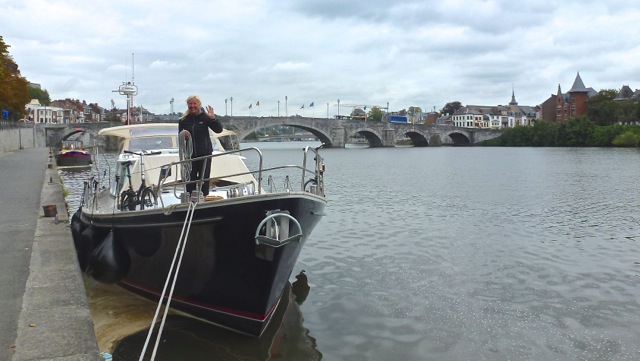 Moored dead centre Namur.
---