Peakes Marina - Haul out

Sans Peur
Grete & Fred Vithen
Tue 20 Feb 2018 00:51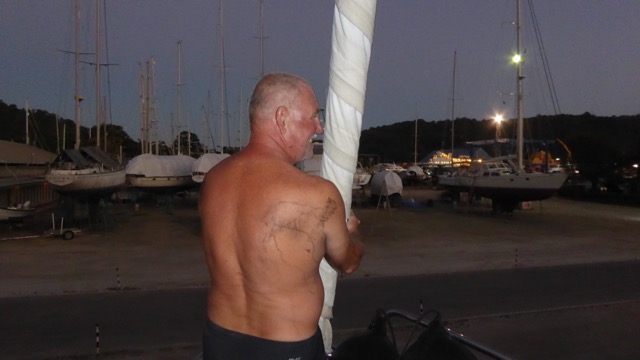 A happy, very dirty, captain after a full day of action.
This is all back wards. This is at the end of the day. Clean and nice and shining. 
Grete and I did a great messy work cleaning the hull, the part under the water.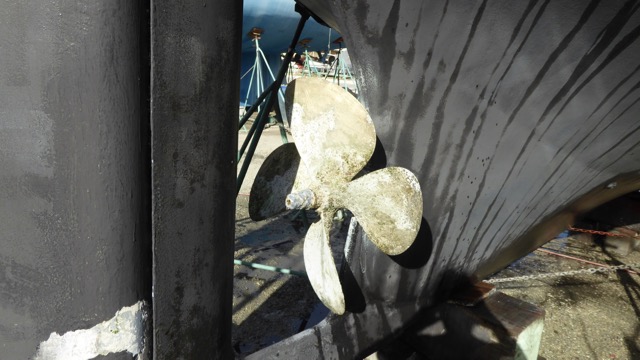 You pay loads of money for anti fouling and still after a couple of months you need to do serious time consuming cleaning .
Looks like shit.
Our anodes really got hit, most probably because of the lousy mooring in Canaries.
In the afternoon a lot of things star to look shiny again, thanks to Barry. He offered to clean and polish our hull.
Without no effort our 26 ton heavy yacht just flies our of the water.
In no time she will be effortlessly parked safe in a cradle.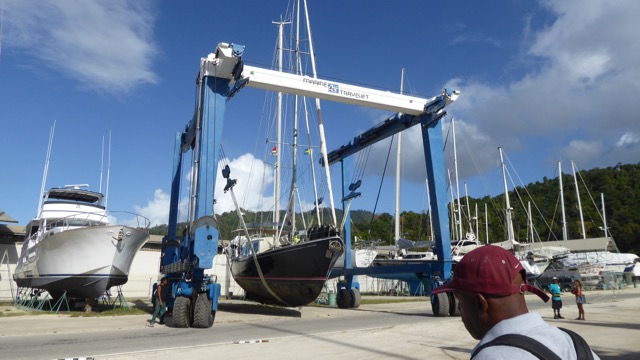 Barry making Sans Peur shiny and proud as the proud and safe lady she is.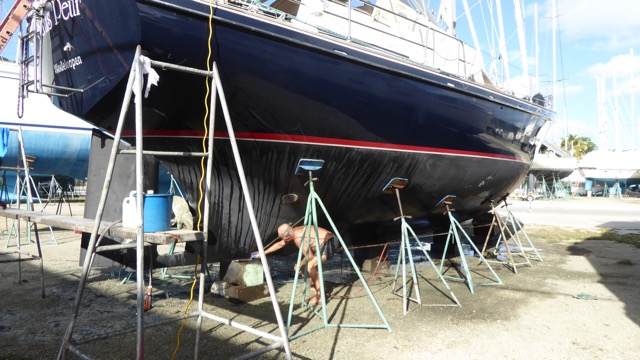 We, doing the dirty work cleaning the hull under the water line. Beeing on the way for 5 months it wa not that bad. 
Expensive anti fouling seems to work but still need a bit of maintenance. I the future with nice warm water we will take care of that more frequently.
meas jumping into the water doing soe scrubbing on the hull.
Hallo Barry!
Early morning, around 8, closing in. It's a tropical nice day not to hot.
There she is, our beauty, Sans Peur (the name really fits this sturdy lady of 26 tons).
This guy was not that impressed. We still like him.
Calm, easy, smooth ... a captains choice.
These guys are really doing well.
​

---