A very rough & tough sail to El Tor (a fishing harbour) in Gulf of Suez

Sans Peur
Grete & Fred Vithen
Sat 19 Mar 2022 10:56
28 13 93N 33 36 73E  El Tor, Egypt, Gulf of Suez at anchor
Yesterday evening at 8, in the dark, we manage to get in safe and anchor in 6 meter.
Now it's blowing 27 knots in the harbour and we are using 50 m of chain to feel absolutely safe.
Two other fellow sailors that we met in Maldives first time are also here, Paw Paw & Kandiba.
We are in contact and will try to find out together when it's safe to continue again towards Port Suez 120 Nm away.
And we will sail together. 
Our original plan was to use the weather window to go to Port Suez direct. But again the weather predictions was totally wrong. Scary!
187 Nm and 38 hours of motoring. Wind in the nose 20-25 knots. When it's under 20 you are happy. 

We are using 1600 rpm on our reliable Perkins, 400 more then usual, and still it's  hard to get anywhere because of the nasty waves and the swell.
Out of 38 hours 34 was a challenge. You get tired, impossible to sleep, and worried that something will brake. 
It's almost impossible to get some help from the sails to get speed and to stabilise the yacht.
Red Sea has been the toughest passage in 8 years.
It seems that most sailors we talk with now feel that they will be happy if they manage to get to The Med in one piece without to much damage.
At least 2 yachts has lot their auto pilots. Some have problems with the autopilot to work (Bavarias).
Luckily Per Kjellqvist, with a lot of knowledge of The Red Sea shared info about places on the way where you could safely anchor if weather got to nasty.
And El Tor was one of them. Thank you SO MUCH Per!  What a relief it was to get in here yesterday and to be able to sleep without worries.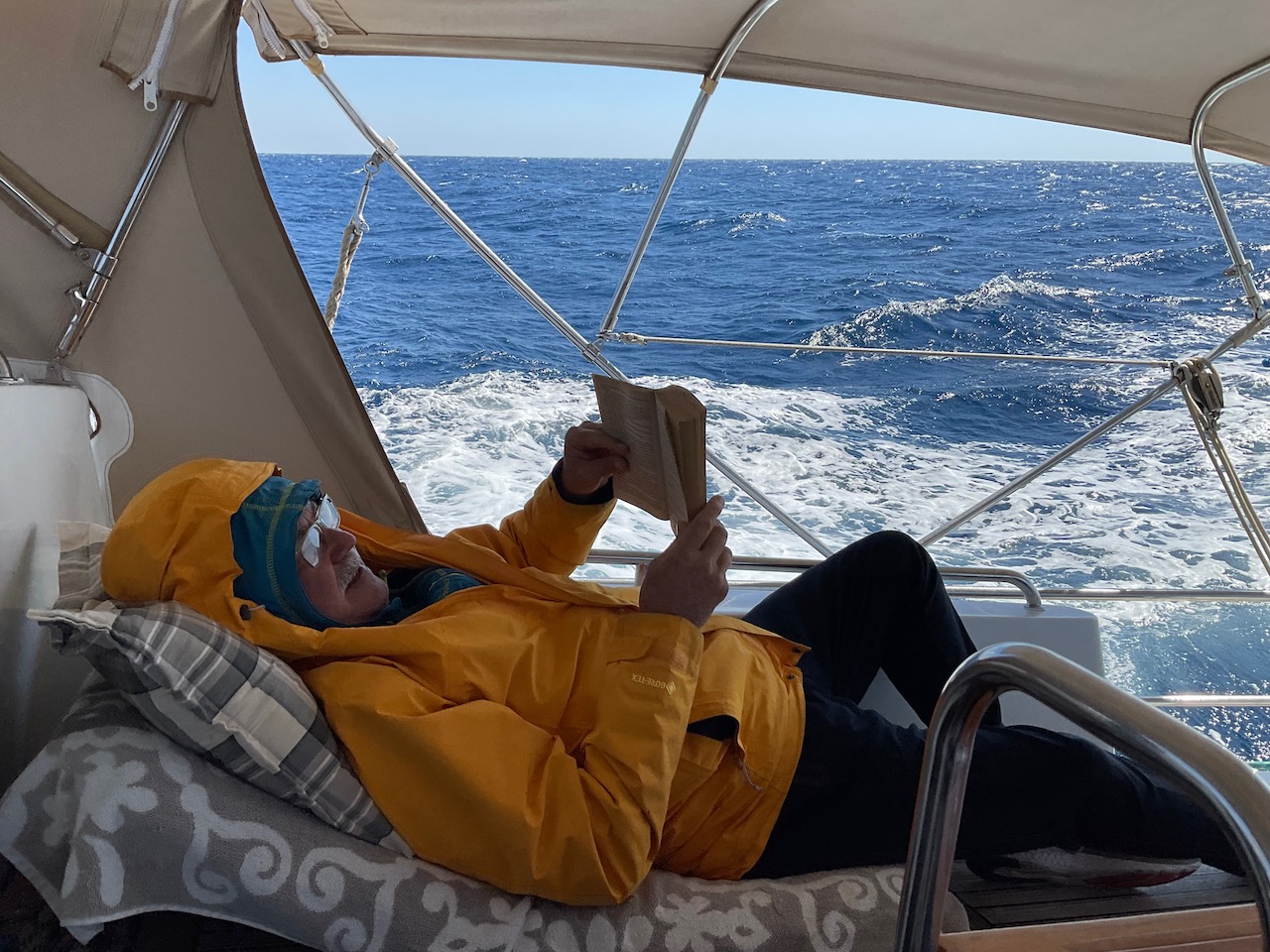 Properly dressed  for Red Sea passage.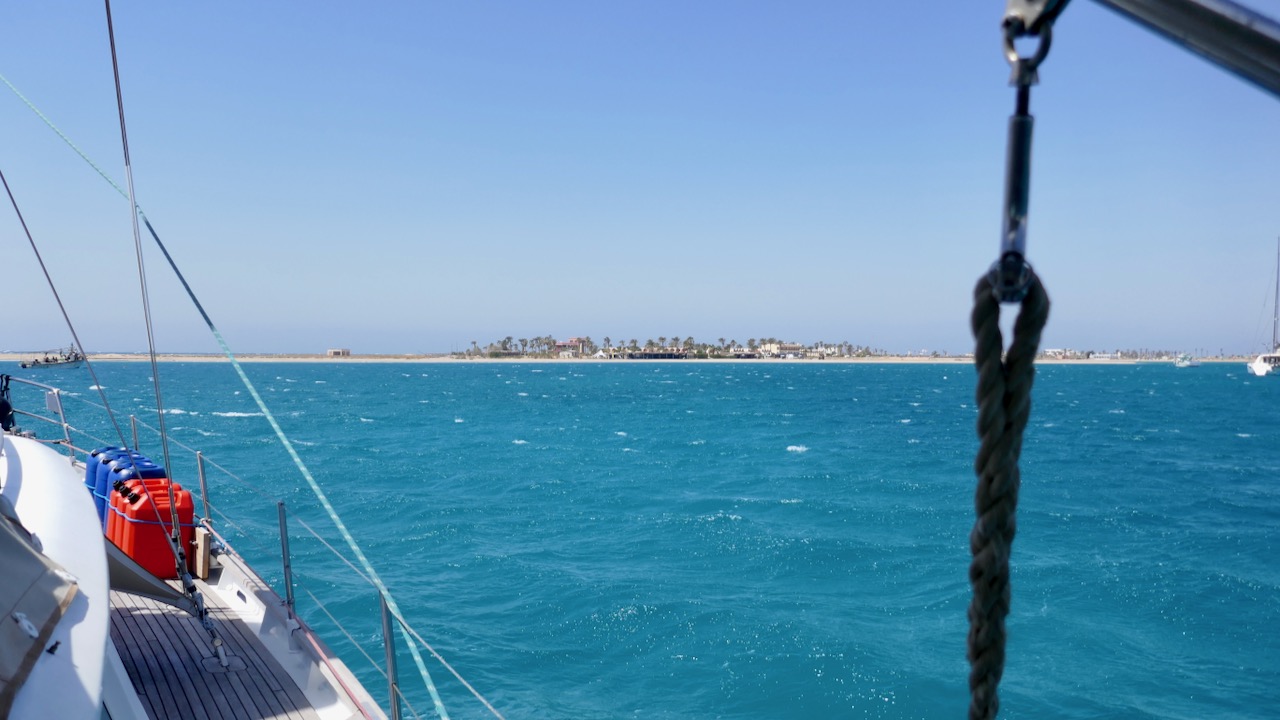 El Tor, fishing harbour
These local fishermen must be of a super tough breed. Having this kind of weather 300 days a year.
Another one just went out in this weather. 
---