New solarpanels installed

Sans Peur
Grete & Fred Vithen
Wed 11 Aug 2021 23:34
Major energy improvement.
2 x 150 Ah 24 V BLA Lithium (Invicta) batteries installed. 50% more than we had before.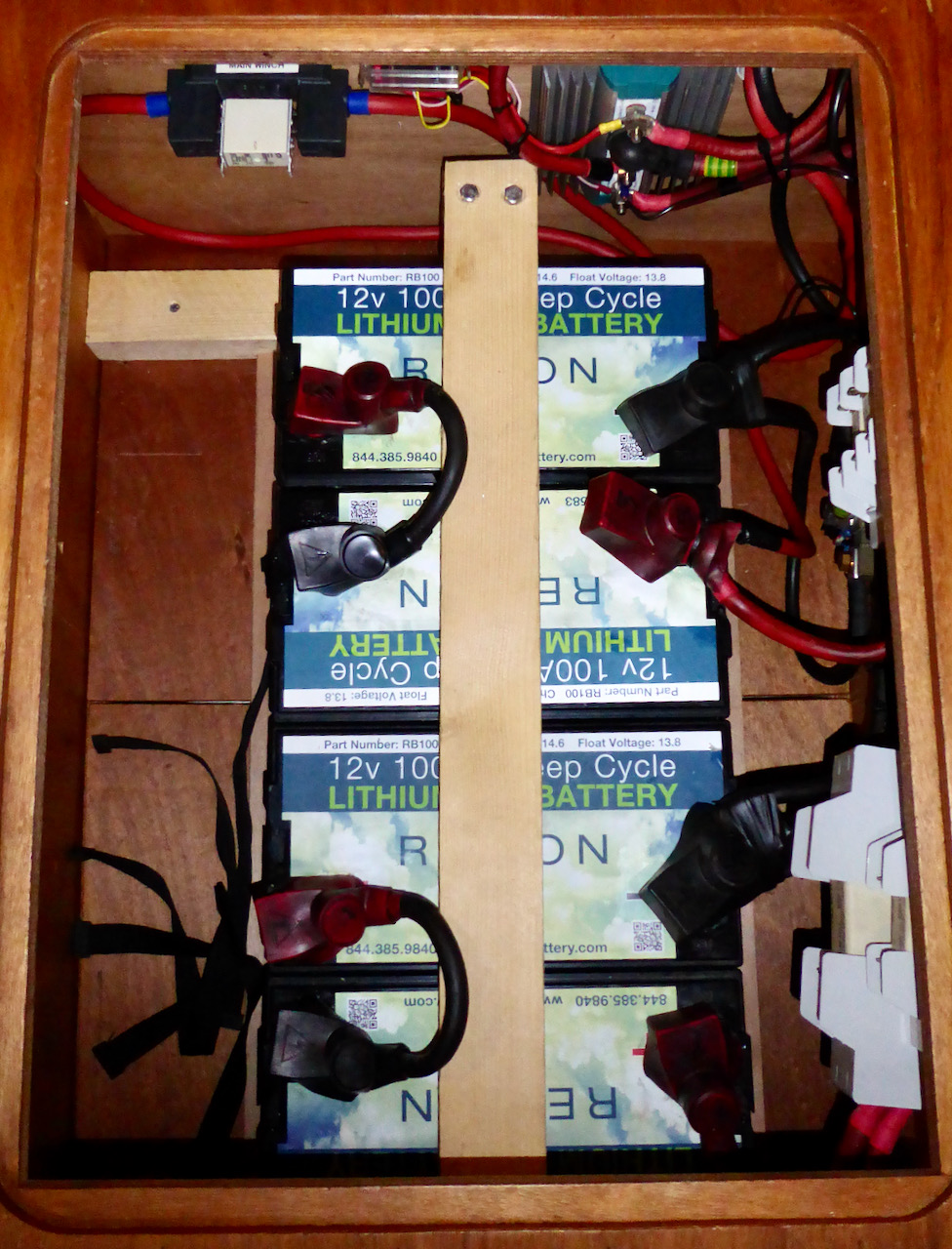 Mastervolt gel batteries are now gone forever. Now we only have lithium batteries onboard.
The old 4 x 100 Ah 12 V lithium are now divided into 2 battery banks. 
2, in serie, works as start batteries.
And the other 2 are just dedicated to run our electrical winches.
Our new solaerpanel. We have mounted two of them with separate Victron MPPT 100/30 to make them as effective as possible.
More then 100% more solar power now.
There they are. David at RailFab made a good stainless steel job with the framework.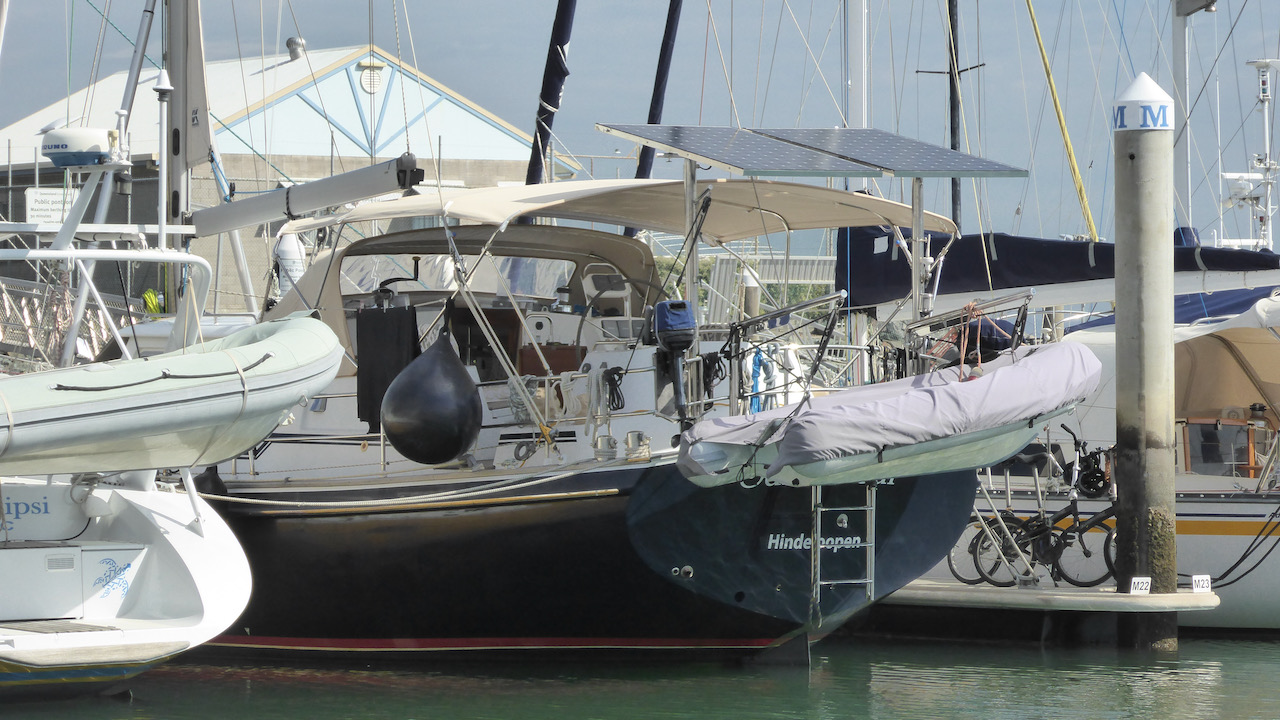 Our Raymarine Quantum radar is now mounted in the mast in order not to shade the panels anymore.
Two of those Victron Smartsolar charge regulators are now installed.
Both the new lithium batteries and the regulators can be monitored with Bluetooth. 
Modern, easy and more reliable function.
At this very moment, 9:30, we are charging +6 Amp 24 volt. 
Normally we use about 8,5 Amp / hour when the autopilot is working together with freezer and fridge.
So at the moment they make around 15 Amp. 
This is a big improvement compared with the solare system we had before.
And in the future we will sail in sunny countries. Indonesia (hopefully) next.
---