Salt Whistle Bay, Grenadines - A touch of a bare foot paradise

Sans Peur
Grete & Fred Vithen
Fri 9 Mar 2018 16:29
12 38 85N 61 23 47W Salt Whistle Bay, Mayreau Island, Grenadines
This island is a part of Tobago Cays Marina Park. We are using a "safe" buoy in a very nice little bay.
Close quarters and lots and lots of charter yachts. Still nice. 
Today I will try conch curry and later on grilled fresh lobster. Prepared and cooked "on the beach".
​
View from our yacht.
​Our nice bare foot beach. 
​This is our favourite place at the end of the beach.
Big lobster and the chef.
Two (very strong) Rom&Coke (ca 3 Euros each). Value for the money.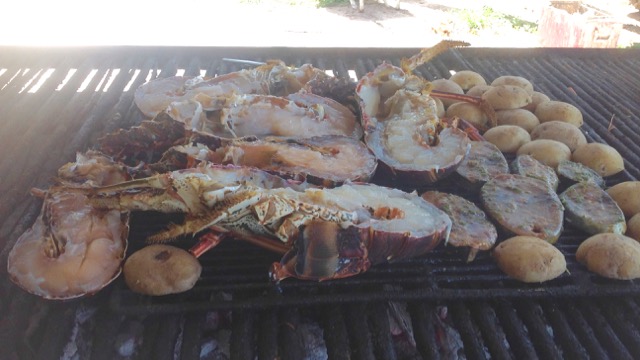 ​This is how simple it's cooked.
​
---