Paphos, Cyprus Greece - We are back in The Med

Sans Peur
Grete & Fred Vithen
Fri 1 Apr 2022 08:11
34 45 29N 32 24 59E
30 March, we arrived at Cyprus. The Greek side. Now we are safely moored at a jetty. SOOO NICE to be here. 
No fuss with corrupt agents and officials. All formalities done on our yacht. They came to us. Not a single Euro involved.
It really feels incerdible good to be back in the civilazed part of the world.
Now we are enjoying plenty of Greek food and plenty of retsina. Strong tasty coffee and Metaxa.
And there is even a Lidl.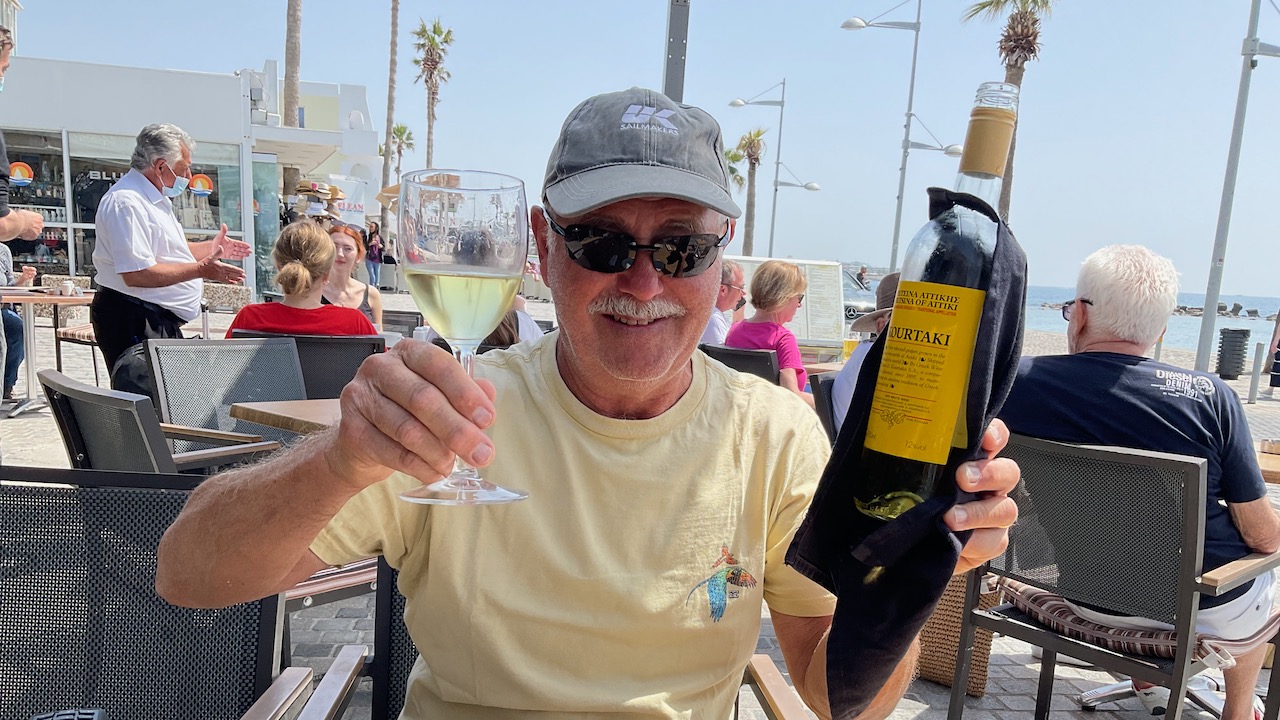 ---