Max, our dear mate from Australia arrived

Sans Peur
Grete & Fred Vithen
Thu 23 Oct 2014 20:58

Time to go for a some nice bread a the nearby Boulangerie. Coldest morning simnce we left The Netherlands, about 8 degrees C.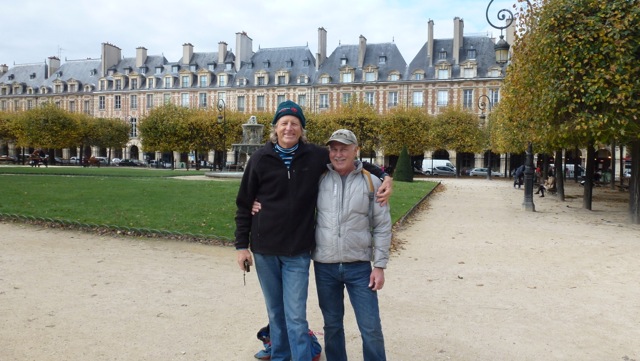 Place des Vosges, one of many extraordinary places.


Famous Notre Dame, we didn't like the front and the interior as much as …..


the back. What is this!!! All these locks. The whole bridge is just covered with them. And the View from this side is much nicer.
River Seine, this is where we entered Paris.


Welcome onboard, dear mate.


---