Trinidad, Cuba

Sans Peur
Grete & Fred Vithen
Thu 14 Jun 2018 15:56
Trinidad 14-15 June
We shared an vintage private car (55 years old) together with Mel and Caryn. They 5 of us took of at 9 from Cienfuegos. 
In Trinidad we stayed at La Casa de Dona Yuya, a case particular (a small private pension).
The transport was 7 CUC each, the room 7,5, breakfast 5 and home cooked dinner 7.
Very friendly people.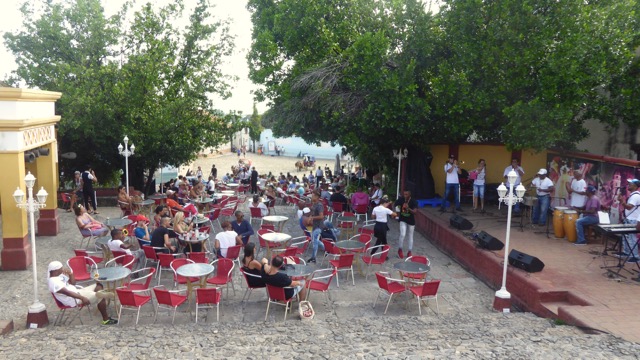 Free music at the famous stairs. This is the important wifi spot as well. Places where you can use wifi is very limited here in Cuba.
"Our" car.
La Casa.
Town center.
Like walking in a museum.
​
---